Raymond E. Hodge
February 17,1941 - March 13, 2012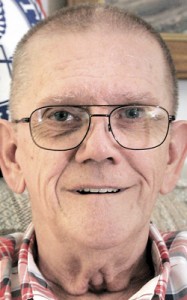 Raymond Edgar Hodge, 71, of Janesville passed away Tuesday, March 13, 2012 at his home following a valiant battle with asbestos related mesothelioma. He was born in Janesville on February 17, 1941, the son of Edgar and Clara (Grunzel) Hodge. A life-long Janesville resident, he attended Janesville High School and served in the U. S. navy from 1959 to 1962. He was employed in security work at General Motors for 14 years and retired from S.S.I.
Raymond is survived by 2 children, Raymond Hodge Jr. and Laura (Mike) Rowe both of Newark, Delaware, 2 grandchildren, Samantha and Morgan, 2 sisters, Lois Henry of Arkdale, WI, Marguerite Willison of Oregon, WI, other relatives and friends including a special cousin, Richard (Joanne) Hodge of Edgerton.
A special thank you to Agrace HospiceCare as well as his family and friends for all of their support and care during Ray's illness.
Funeral services will be at 11 a.m. Saturday, March 17, 2012 at Henke-Clarson Funeral Home, 1010 N. Wright Rd., Janesville. Burial will be in Bethel Cemetery, Center Township with military graveside rites by Kienow-Hilt V.F.W. Post # 1621. Visitation will be from 10 to 11 a.m. Saturday at Henke-Clarson Funeral Home. www.henkeclarson.com.