Raymond Earl Spry
March 12, 1922 - December 28, 2013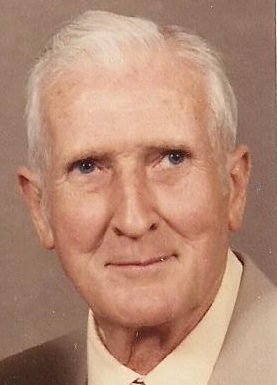 Raymond Earl Spry, 91, of Janesville passed away on Saturday, December 28, 2013 at Cedar Crest Health Center. He was born in Janesville on March 12,1922, the son of Frank and Dora (Eales) Spry. He graduated from Janesville High School in 1940. Ray married Betty Trieloff on June 21, 1947 at St. John Lutheran Church. Following graduation from high school he worked for Fairbanks Morse Company and later went to work in the molding department at Parker Pen Company where he was employed until retiring December 20, 1982. Ray enjoyed golfing, bowling, hunting and taking care of his yard. He was a member of St. John Lutheran Church.
Surviving are his wife of nearly 67 years, Betty, one sister, Mildred (Robert) Jordan, two brothers, Norbert Spry and Howard (Judie) Spry, numerous nieces and nephews. He was preceded in death by his parents, four brothers, Everett, Ernest, Donald and Stanley Spry, two sisters, Elva Blackstone and Phyllis Conaway.
"THE FAMILY WISHES TO THANK THE CEDAR CREST HEATH CARE STAFF FOR THE GOOD CARE AND PATIENCE THEY GAVE RAY.'
Funeral services will be at 2 p.m. Saturday, January 4, 2014 at Henke-Clarson Funeral Home, 1010 N. Wright Rd., Janesville with Pastor Bond Haldeman officiating. Burial will be in Milton Lawns Memorial Park. Visitation will be Saturday from 1 p.m. until the time of services at Henke-Clarson Funeral Home.