Rebecca J. Carney
November 30, 1965 - March 29, 2012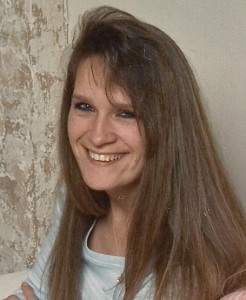 Rebecca J. Carney, 46, of Janesville, WI passed away suddenly on Thursday, March 29, 2012. Rebecca was born in Janesville on November 30, 1965, the daughter of Ronald and Rosalie (West) Ehle. She married Paul Carney on December 2, 1988. Rebecca was employed by Becton Dickenson & Company in Monona, WI. She had been an active Goat leader for the Rock County 4-H and enjoyed hunting, fishing, riding her Harley, working in her yard and spending time with her family.
Surviving are her husband. Paul Carney, one son, Jeremy Harnack of Platteville, one daughter, Angelica (Jason Spoerry) Carney and one grandson, Kyran Hinds. She is further survived by her much loved and special step-father, Darwin Bailey of Darien, her siblings, Raymond, Robert (Renee), Russell (Naomi) all of Janesville, Rita Brent) Angelo of Indiana, Rhonda of Janesville, Randall (Stacy) of Colorado, Richard (Andrea) of Clinton, WI, Rolland of Janesville, her in-laws, Renee (Thomas) Sigwarth of Platteville, Andrew of Janesville, Tom and Carol Carney of Orfordville, numerous nieces, nephews, uncles, aunts, cousins and special friends, David & Valerie Heider. She was preceded in death by her parents, Ronald Ehle, Rosalie Ehle Bailey and sister-in-law, Nancy L. Carney.
Funeral services will be at 11 a.m. Monday, April 2, 2012 at Harvest Community Church, Orfordville, WI. Burial will follow in Maple Grove Cemetery, Orfordville. Visitation will be from 2 to 5 p.m. Sunday at Henke-Clarson Funeral Home, 1010 N. Wright Rd., Janesville and at the church from 10 to 11 a.m. Monday.
www.henkeclarson.com.