Rebecca Lyn Popanz
September 23,1952 - March 1, 2013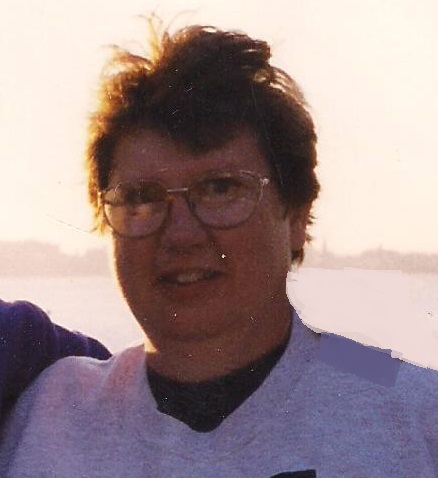 Rebecca Lyn (Miller, Staven) Popanz, 60, of Edgerton Wisconsin passed away peacefully at home on March 1st 2013 after a long battle with breast cancer. She was surrounded by family and friends, including her precious two month old grandson. Becky was born on September, 23 1952 in Edgerton to the late Walter and Elaine Miller. She was one of 9 children. Becky was married to Todd Popanz, on July 11th 2004. Together they enjoyed going to garage sales, leisurely drives, cards with friends, and family gatherings in the backyard. Becky was an employee of IKI for 10 years. She was active in The Janesville Wesleyan Church, Rock County homemakers, Parents without Partners, and last year was captain for the "Wesleyan Walkers" with Relay for Life.
Becky is survived by her husband Todd, her two children Ryan Staven and Hillary Townsend. Ryan and his wife Rachel and their son Donald reside in Janesville. Hillary and her husband Gene reside in Mesa, Arizona. She is also survived by seven siblings, Edwin Miller of Janesville WI, Doug Miller(Lyn) of Atlanta GA, Marilyn Banaszak of Milladore WI, Angie Miller of Sibley, MO, LaVonn Reed (Tim) of Evansville WI, MaryAnn Shupe(Paul) of Lexington MA, and Nancy Miller/Christensen(Craig) of Minneapolis, MN. Sisters in Law, Ann Miller and Carol Miller of Edgerton. Mother in Law, Eunice Staven of Rochester Hills, MI, Aunt Beverly(Gil) of Lamoni IA, and Aunt Wilma of Dana Point, CA, many nieces, nephews, great nieces, and nephews, cousins and many dear friends. She was preceded in death by her parents Walter and Elaine Miller, late husband Randy Staven, Father in Law, Donald Staven and her youngest brother Richard Miller.
Services will be held on Saturday, March 9th 2013 at The Janesville Wesleyan Church, 967 Benton Ave. Janesville WI. There will be a visitation from 11-1 at the Church with a Celebration of Life at 1pm followed by a light lunch. Henke -Clarson Funeral Home is assisting the family.
In lieu of flowers Becky's wishes were to have donations made to The American Cancer Society-Relay for Life or Agrace Hospice Care Inc.