Reinhold F. Willner
August 10, 1926 - August 13, 2016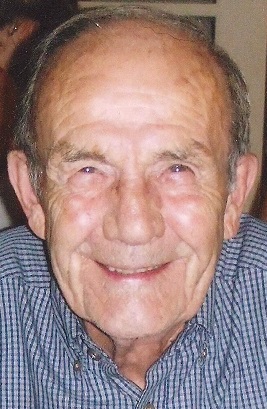 Reinhold F. Willner, 90, of Janesville, WI died Saturday, August 13, 2016 at St. Elizabeth Manor in Footville. He was born in Fenwood, WI on August 10, 1926, the son of William and Appalonia (Bach) Willner. He graduated from Spencer WI High School. Reinhold served with the U. S. Army in Germany during World War II. He married Bernadine E. Griepentrog on August 30, 1947. The marriage resulted in 9 children, William (Terry) of Pulaski, WI, Charles (Rose) of Janesville, John of Brodhead, David (Kathy) of Pulaski, Thomas (Darlene) of New Providence, PA, Robert (Annette) of Whitewater, Carol (Denny) Montgomery of Edgerton, Kristine (Rick) Knecht of Janesville, Cindi (Steve) Wheatley of Fort Atkinson.
Reinhold owned and operated Fiberglass Products in Footville, WI from 1974 to 2001. He was a member of Immanuel Lutheran Church, Hanover, Kienow-Hilt V.F.W. Post # 1621, Gideons International and Janesville Elk's Lodge # 254.
Reinhold Willner is survived by his wife, children, many grandchildren, great grandchildren and 1 great-great grandchild. He was preceded in death by his parents, son David, daughter-in-law Katie, 2 sisters and 4 brothers.
"Reinhold's family wishes to express a special thanks to St. Elizabeth Manor for the excellent care they provided."
Funeral services will be held at 11 a.m. Thursday, August 18, 2016 at IMMANUEL LUTHERAN CHURCH, Hanover with Rev. Guy Vogel officiating. Visitation will be from 4 to 7 p.m. Wednesday, August 17th at HENKE-CLARSON FUNERAL HOME, 1010 N. Wright Rd., Janesville and at the Church on Thursday from 10 to 11 a.m.. Following services at the church Kienow-Hilt V. F. W. Post # 1621 will conduct military rites. Committal services followed by burial will be at 1 p.m. Friday, August 19th at Fenwood Cemetery, Fenwood WI.