Richard A. Hendren
April 21, 1936 - May 19, 2016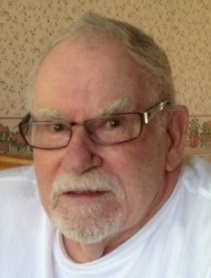 Richard A. Hendren, of Janesville died Thursday, May 19, 2016 at Agrace Center for Hospice and Palliative Care. Richard was born in Janesville on April 21, 1936, the son of Jacob and Anna (Schaber) Hendren. He graduated from Janesville High School in 1955. He served in the U. S. Army from December 4, 1958 until November 12, 1960. Richard married Irene Pribble on April 15, 1961 with whom he had three children, Dawn, David and Pamela. Richard was employed by Mays Drug Store prior to working at General Motors for 20 years before he retired. He attended Cargill United Methodist Church and was a life-time member of the American Racing Pigeon Union.
Richard Hendren is survived by his significant other of 36 years, Nancy Brieske of Janesville, his three children, Dawn (Tim) Tesch of Tomahawk, WI, David Hendren of Janesville, Pamela (Bruce) Magnuson of Rockford, IL, five grandchildren, Jeffery Hensel, Christopher (Lacey) Hensel, Kevin Magnuson, Lauren Magnuson, China Marie O'Neill, two great-grandchildren and numerous cousins. In addition to his parents, he was preceded in death by his brother, Armand Hendren.
Services will be at 12 Noon on Wednesday, May 25, 2016 at Cargill United Methodist Church, 2000 Wesley Avenue, Janesville. Rev. Susan Lockman will officiate. Visitation will be from 11 a.m. until Noon Wednesday at Cargill United Methodist Church. Military rites will be conducted by Kienow-Hilt V.F.W. Post # 1621 following the services at the church. The family is being assisted by Henke-Clarson Funeral Home.