Richard A. Schlueter
February 21, 1928 - July 9, 2016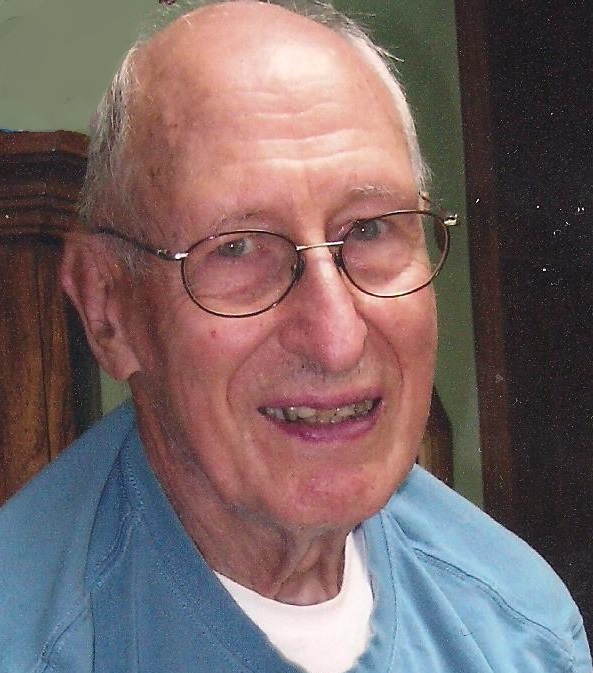 Richard A. Schlueter, age 88, of Janesville passed away at his home on July 9, 2016. Richard was born at home on the family farm in La Prairie Township on February 21, 1928. He graduated from Janesville High School in 1945. He married Arlene A. Cutts on September 30, 1950 at First Lutheran Church in Janesville. They farmed on the family farm until he and Arlene opened Schlueter Floral Company in Janesville which they operated for many years. After it closed, Richard was employed by several florists and retired from Michael's where he managed the floral department for a time. He was a member of First Lutheran Church.
Richard is survived by his wife of nearly 66 years, Arlene, his daughter, Stephanie Schlueter of Janesville, his grandson, Jason and his three children, Dalton, Mason and Apple and a granddaughter by marriage, Erin Schlueter. In addition to his parents, he was preceded in death by three children, Gary, Larry and Candice, a grandson, Josh, his sister, Marian Schlueter and his brother, Robert Schlueter.
Visitation will be held at Henke-Clarson Funeral Home, 1010 N. Wright Rd., Janesville on Wednesday, July 13, 2016 from 5 to 7 p.m. Funeral services will be at 1:30 p.m. Thursday, July 14th, Rev. Naomi Garber will officiate. Burial will be in Milton Lawns Memorial Park. An open house in honor of Richard's memory will be held at a later date at the Schlueter home.