Richard A. "Dick" Anderson
April 28, 1945 - April 23, 2015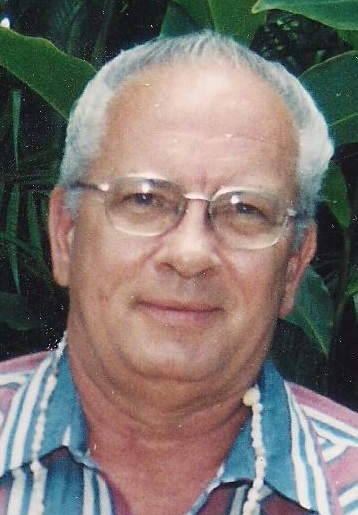 Richard A."Dick" Anderson, 69, of Janesville, WI died on April 23, 2015 at his home surrounded by his family. Dick was born on April 28, 1945 in LaFarge, WI the son of Harold and Geraldine (Trappe) Anderson. He grew up in Vernon County, WI where he attended the Buckeye Ridge Grade School and graduated from LaFarge High School in 1963. He moved to Janesville in 1963. On May 16, 1964, Dick married Phyllis Jean Morris. He was employed by General Motors for 30 years, retiring in 1995. Following his retirement from General Motors he was employed part-time by the Fairview Garden Shop, a job he especially enjoyed. Dick was a member of U.A.W. Local # 95, and a life member of both the NRA and the North American Hunting Club. Dick was an avid sportsman, especially enjoying hunting and fishing.
Dick is survived by his loving wife of nearly 51 years, Phyllis, three sons, Rich (Konnie) of Janesville, Scott (Melissa) of Cottage Grove, WI, Erik (fiancee – Holly) of New Glarus, WI, six grandchildren, Nathan, Jacob, Lea, Genevieve (Demonde), Gabe (Serah) and Ashley (Curtis), five great-grandchildren, Makenziey, Hunter, Olivia, Judah and Eleanor, his brother, Dewey, sisters-in-law and brothers-in-law, Joanne (Algene) Krause, Julie (Rich) Schmitz, Marlys (Jerry) Engels, Wayne (Julie) Morris, Tina (Charlie) Ransom, Gary Overboe, numerous nieces, nephews and cousins. He was preceded in death by his parents, his sister, Donna Overboe, his father-in-law and mother-in-law, Lewis and Florence Morris, sisters-in-law, Janet Larsen and Joann Anderson, brother-in-law, George Larsen and nephew, Dan Anderson.
Visitation will be from 10am to 12 noon on Saturday, May 9, 2015 at Christ the Rock Assembly of God, 2232 Hermitage Lane, Janesville. Funeral services, officiated by Pastor Mike Dissmore, will begin at 12 noon with a lunch provided after the service. Cremation arrangements were made by Henke-Clarson Funeral Home.
Letter From Heaven
Hey everybody,
I hope this doesn't reach you too late.
I don't want you to worry,
Because life up here is great.
I can't wait for you to see the beauty of heaven,
But I know it's not your time.
I really miss you guys,
But I know you'll be just fine.
You know I can see you right,
So please stop shedding tears.
You guys, I'm perfectly fine,
So conquer all your fears.
I'll be watching your every move.
Relax! I won't spill your beans.
But stop all those naughty things you do,
Because you know there's nothing He can't see.
I need you to come here to meet me,
But not if you misbehave,
So please keep God in your heart,
And you'll be safe and saved.
Hey guys I know you miss me.
It's really hard not to.
But please, please stop grieving,
Because you're making me sad too.
You guys have been a great family,
And I am truly blessed.
You've raised me through my earthly life,
Now God will do the rest.
He's really a great person,
And an even better friend,
So I'm in great hands,
And on Him you can also depend.
Oh boy, I'm getting carried away.
I want to say so many things,
But I really have to go now,
Because today I'm getting my wings.
Bye you guys, love you forever and a day!
P.S.: Be good. I'll be watching!!!