Richard A. "Dick" Loga
December 17, 1915 - April 26, 2013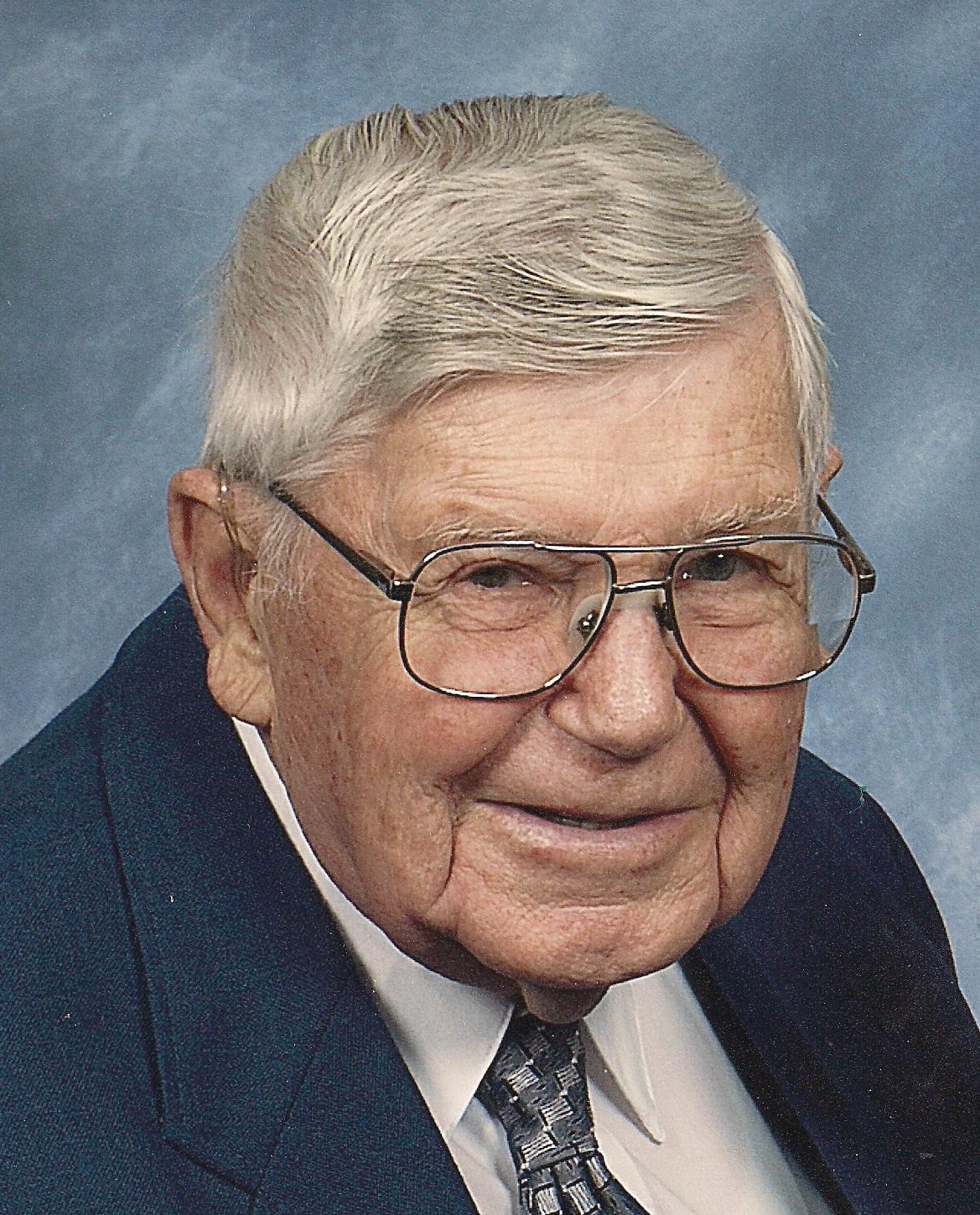 Richard A. "Dick" Loga, 97, of Janesville, WI died Friday, April 26, 2013 in Fort Myers, FL. Dick was born December 17, 1915 on Loga Road on the northwest shore of Lake Koshkonong in the Town of Sumner, Jefferson County, WI, the son of William August and Marie (Gaulke) Loga. He was baptized at birth and confirmed in April of 1930 at St. Paul's Lutheran Church in Fort Atkinson, WI. He graduated from Northwestern Preparatory School, Watertown, WI and attended Valparaiso University for two years. He sold automotive supplies for Ridge Janesville Company until July of 1942 when he enlisted in the Army. In March of 1943, he was commissioned an officer in the field artillery of the 75th Infantry Division. He served as an infantry forward observer during the Battle of the Bulge. Richard was discharged as a Captain in July of 1946. He was in the building, real estate and appraisal business for over 40 years in the Janesville area. He was a long-time member of the Rock-Green Realtors Association where he was the first person to be awarded a member emeritus. He was named Janesville area realtor of the years in 1966 and 1967. He served as a director of the Wisconsin State Realtor Association for 14 years and was a member of the Rock County Board of Supervisors for 6 years. Richard was a member of Mt. Calvary Lutheran Church, Janesville Noon Rotary and the Musky Club. He married Clara A. Anderson on November 9, 1946 at First Lutheran Church, Janesville. She passed away on July 23, 1995. He married Wilma Edwards Neas of Fort Myers, FL on August 3, 1996. Dick enjoyed spending many winters in Florida.
Dick is survived by his wife, Wilma, step-son, David (Kathy) Neas, 2 step-granddaughters, Kimberly (Brian) Musselwhite and Amy (Andy) Adldoost, step-great-grandson, Hunter Musselwhite, nieces, Cheryl ((R K) Mitby, Karen (Dennis) Christopherson, Maryott Lutz, Evelyn Krueger, Verna Kriedman, nephews, Donald (Kathy) Belstner, Douglas (Judy) Pinkston as well as many great nieces and great-nephews , great-great-nieces and great-great-nephews, along with sisters-in-law, Dorothy Hughes and Diane Edwards. In addition to his first wife and parents, he was preceded in death by 4 sisters and 2 brothers.
Funeral services will be at 11 a.m. Thursday, May 2, 2013 at Mt. Calvary Lutheran Church, 2940 Mineral Point Avenue, Janesville with Pastor Cory Rajek officiating. Burial will be in Oak Hill Cemetery. Visitation will be at the church from 10 to 11 a.m. Thursday. Memorials may be made to Mt. Calvary Lutheran Church. Henke-Clarson Funeral Home is assisting the family with the arrangements.