Richard D. Stone
November 29, 1940 - February 12, 2016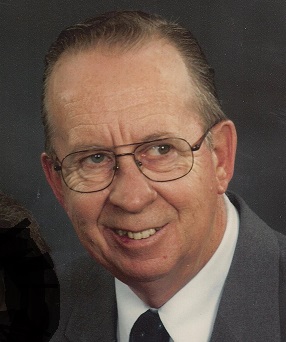 Richard D. Stone, 75, of Milton died Friday February 12, 2016 at Agrace Center for Hospice and Palliative Care in Janesville. Richard was born on November 29, 1940 in Brodhead, WI, the son of Clayton and Vivian Stone. He married Janice Bartz on September 8, 1962 at St. John Lutheran Church in Janesville. As soon as Richard graduated from Edgerton High School he went to work in the shoe industry and retired from that industry on the same date he began working 50 years later. He began working for Nunn Bush Shoe Company in Edgerton later becoming facilities manager, He later worked for WEYCO Group in Beaver Dam where he was also a facilities manager and prior to retiring was employed as warehouse administrator for WEYCO Group in Milwaukee. Richard was a charter member of Hope Lutheran Church in Milton where he served as its first Sunday School Superintendent, was an usher and a reader. He was an avid pheasant hunter and fisherman, loved gardening and spending time with his grandchildren, especially when they were fishing and hunting together.
Richard is survived by his wife of 53 years, Janice, two daughters, Katie (Randy) Hassenfelt of Beloit, Deb Hacht of Fort Atkinson, three grandchildren, Lindsey and Ashley Hassenfelt, Caleb Hacht, one great grandson, Cameron Bland, five siblings, Dorothy (Ralph) Geske, George Stone, Jerry (Pat) Stone, Larry (Rose) Stone and Cheryl (Charles) Latham. In addition to his parents, Richard was preceded in death by two brothers, Walter and Jim Stone.
Funeral services are at 11 a.m. Wednesday, February 17, 2016 at Hope Lutheran Church in Milton. Pastor Garrett Struessel will officiate. Burial will be in Fassett Cemetery, Edgerton with luncheon to follow at the church. Visitation is 5 to 7 p.m. Tuesday, Feb. 16th at Henke-Clarson Funeral Home, 1010 N. Wright Rd., Janesville and at the Church on Wednesday from 10 to 11 a.m. Memorials may be made to the Beloit Dialysis Center or Hope Lutheran Church.