Richard W. Milbrandt
January 14, 1929 - January 22, 2013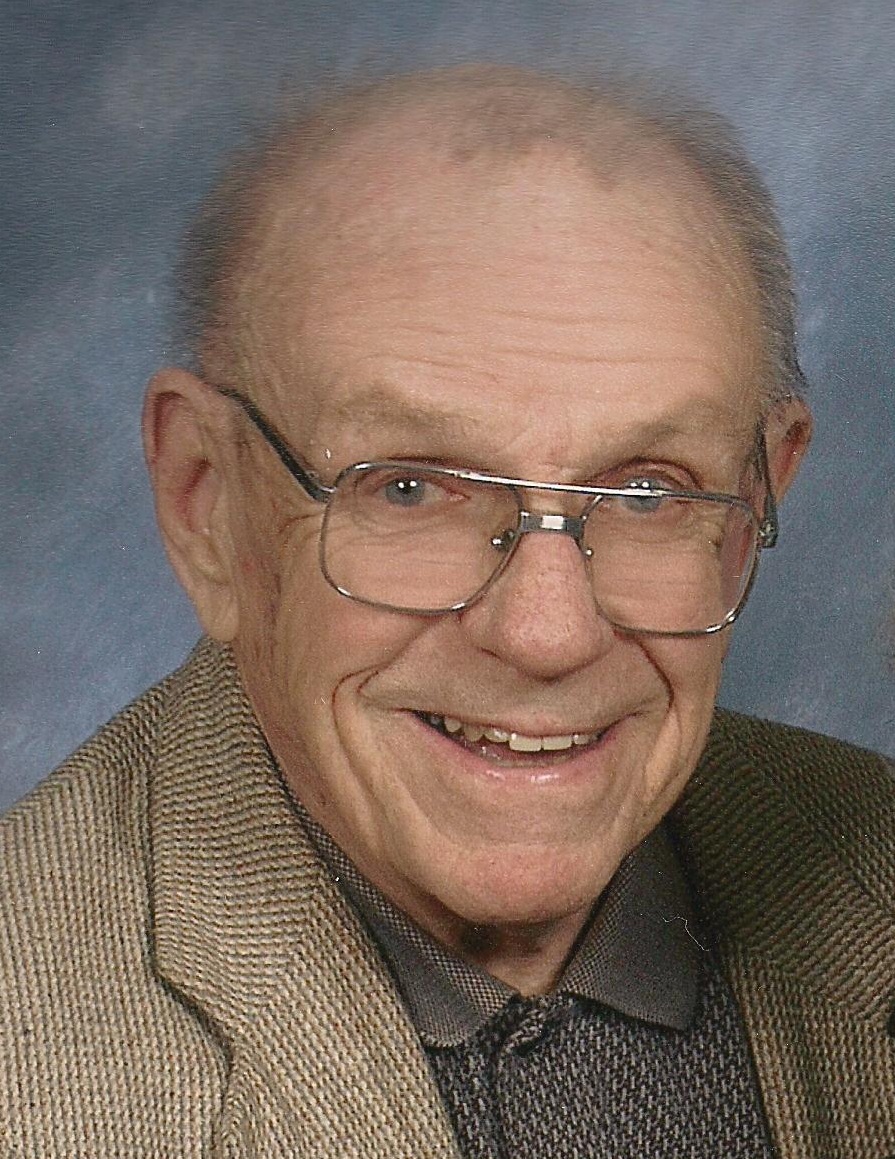 Richard W. Milbrandt, 84, a long-time Janesville resident passed away Tuesday, January 22, 2013 at Fairhaven in Whitewater, surrounded by his family. Richard was born in Janesville on January 14, 1929, the son of Julius and Lillian (Hilker) Milbrandt. He graduated from Janesville High School in 1947. He served in the U. S. Army from January of 1951 to January of 1953. Richard married E. Jean Harden on January 17, 1953 in Watertown, TN. He was employed by the Rock County Banks (Currently Johnson Bank) for 35 years and prior to retiring was a loan officer for Black Hawk Credit Union. He was a long-time member of First Baptist Church and the Janesville Noon Lions Club. Dick was an avid outdoorsman who especially enjoyed hunting and fishing. He had a real love for gardening especially raising raspberries and kiwi.
Surviving are his wife, Jean with whom he just celebrated their 60th wedding anniversary, two children, Daniel L. (Rita) Milbrandt of Janesville, Lu Ann (Tom Silver) Milbrandt of Butler, WI, four grandchildren, Alexander Milbrandt, Joshua Melbye, Jacquelynn Melbye, Jenna Melbye, one sister, Helen Hulick of Janesville, one brother, Donald (Nancy) Milbrandt of Waupaca, WI, numerous nieces and nephews. He was preceded in death by his parents.
Visitation will be on Saturday, January 26, 2013 from 11 a.m. until 1 p.m. at First Baptist Church, 3414 Woodhall Drive, Janesville with funeral services to follow at 1 p.m. Saturday at the church. Rev. Jerry Amstutz will officiate. Private burial will be Monday in Oak Hill Cemetery. In lieu of other expressions of sympathy, memorials may be made to First Baptist Church. The Milbrandt family is being assisted by Henke-Clarson Funeral Home.