Rita E. Hensel
November 1, 1936 - March 26, 2014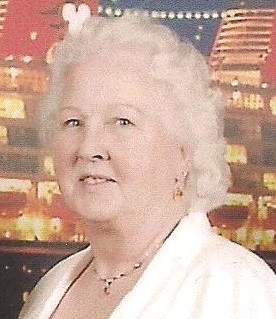 Rita E. Hensel, 77, of Edgerton, WI passed away at her home on Wednesday, March 26, 2014. Rita was born in Hamburg, Germany on November 1,1936. Her parents were Paulis and Lilli Esse. She married Leland L. Hensel on August 28, 1954. They resided in Beloit until moving to the Edgerton area over 40 years ago. Rita was formerly employed as a nurses aid at Rock Haven Nursing Home.
Surviving are four children, Steven l. (Astrid) Hensel of Huntington, IN, Diane D. (Wayne Keenlance) Champion of Edgerton, Leland P. (Cathie) Hensel of Janesville, Paul J. (Gina) Hensel of Tomahawk, WI, eight grandchildren, Jason (Jill) Dallman, Jeremy Dallman, Jeffrey Hensel, Chris (Lacey) Hensel, Angela (Shannon) Lupton, Courtney (Henry) Bearheart, Christine Hensel, Michael Hensel, six great-grandchildren and a special friend, Richard Graf. She was preceded in death by her husband, Leland L. Hensel on June 30, 2008. Her parents also preceded her in death.
Funeral services will be at Noon, Wednesday, April 2, 2014 at Henke-Clarson Funeral Home with Pastor Barbara Wells officiating. Burial will be in Milton Lawns Memorial Park. Visitation will be from 10 a.m. until Noon Wednesday at Henke-Clarson Funeral Home.