Robert Conway Sr.
June 19, 1919 - May 19, 2012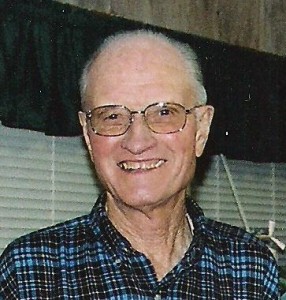 Robert E. Conway Sr., 92, of Janesville passed away Saturday, May 19, 2012 at Mercy Hospital & Trauma Center from injuries sustained in a fall. Bob was born June 19,1919 in La Prairie Township, the son of John and Lauretta (Lone) Conway. He graduated from Janesville High School. Bob married Ellie Strommen on March 14, 1944. They lived and farmed in La Prairie Township. She preceded him in death on March 3, 2011.
Bob was a member of Cargill United Methodist Church where he was a "greeter" for many years. He was active in 4-H as a drama leader. Bob and Ellie raised and showed German Shepherds, traveling around the country to dog shows. "Dad" loved to read but mostly he needed to be busy, he left this world doing exactly what he wanted to be doing – working.
Bob is survived by his children, Bob Conway Jr., of Venice, CA, Scott (Sally) Conway, Eric Conway, Rondi (Jack) Alsteen and Caryn Conway all of Janesville, one sister, Sally Luety. He has 12 grandchildren, 11 great-grandchildren as well as many nieces and nephews. In addition to his wife and parents, he was preceded in death by a daughter, Susan Conway, daughter-in-law Elissa Conway and a sister, Genevieve Peterson.
Funeral services will be at 11 a.m. Wednesday, May 23, 2012 at Henke-Clarson Funeral Home, 1010 N. Wright Rd., Janesville. Burial will follow in Emerald Grove Cemetery. Visitation will be from 4 to 7 p.m. Tuesday, May 22nd at Henke-Clarson Funeral home. www.henkeclarson.com.