Robert D. Ausen
November 13, 1924 - January 15, 2018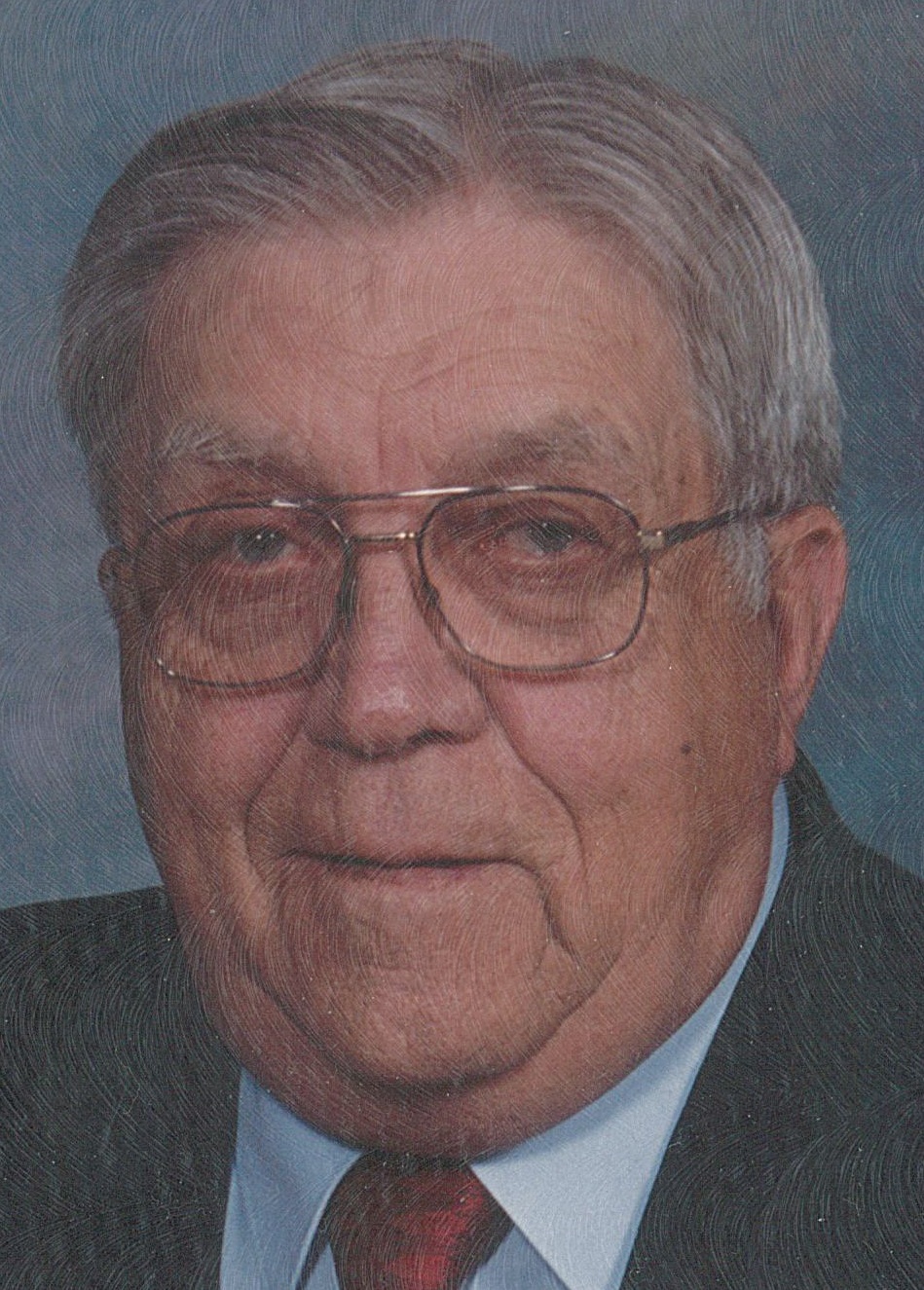 Robert D. Ausen, age 93, of Janesville, WI passed away on Monday, January 15, 2018 at his home. He was born on November 13, 1924 in Emmons, MN, the son of John and Gina (Olina) Ausen. He attended Waldorf College and graduated from the University of Iowa. Robert was a member of the U. S. Army from March 24, 1944 until April 26, 1946 and served in the European African theatre under General Patton. Robert married Yvonne Armstrong on February 14, 1957. The family moved to Janesville in 1970 when Robert and his wife took over as owners of Dalmaray Concrete Products, a business that Robert continued to be involved in with his son, Robert J. Ausen and family up until his death. He was a founding member of the Wisconsin Precast Concrete Association and was extremely proud of his long-time membership in AA. He was also a long-time member of St. John Lutheran Church where he had served as president of the church council. Robert was very fond of his rose gardens which he always, had no matter where he lived.
Robert Ausen is survived by his wife, Yvonne to whom he was married for nearly 61 years, son, Robert J. (Pamela) Ausen of Janesville, daughter, Nancy Springer of Ohio, grandchildren, Aaron (Ashley) Ausen of Janesville, Craig Ausen of Waukesha, Kyle (Ella Miller) Ausen of Janesville, Ryan (Liesel) Delamater and Lily Merchant both of Indiana, Arick (Heather) Martin, Amy, Ashley, Anita, Andrea and Alisha Springer all of Ohio and several great-grandchildren. In addition to his parents, Robert was preceded in death by his daughter, Sarah Merchant, and 8 brothers and sisters.
A visitation will be held from 4 to 6 p.m. Thursday, January 18, 2018 at Henke-Clarson Funeral Home, 1010 N. Wright Rd., Janesville. Funeral services will be at 10 a.m. Friday, January 19th at St. John Lutheran Church, 302 N. Parker Drive, Janesville. Pastor Bond Haldeman will officiate. Immediately following the service at the church, in honor of Robert's love of donuts, coffee and donuts will be served in the church's fellowship hall. At 12 Noon Friday a committal service will be held in the chapel at Milton Lawns Memorial Park where military rites will be conducted by Kienow-Hilt V.F.W. Post # 1621. Entombment will be in Milton Lawns Mausoleum. Memorials may be made to St. John Lutheran Church. The family is being assisted by Henke-Clarson Funeral Home.