Robert F. Hallmark
September 9, 1933 - April 25, 2018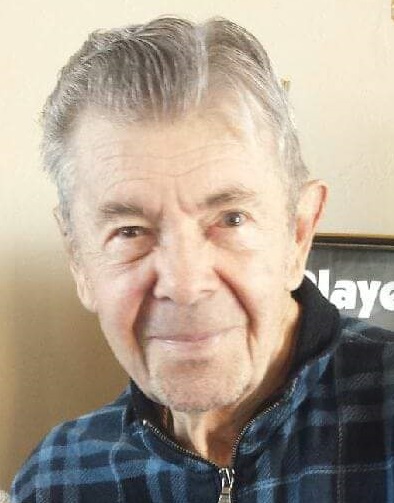 Robert F. Hallmark, age 84, of Janesville, formerly of Evansville passed away on Wednesday, April 25, 2018 at Agrace Center for Hospice and Palliative Care. He was born on September 9, 1933 in La Grange, IL. He was married to Georgia Hensel for over 65 years prior to her death on October 10, 2017. Robert was formerly employed as a policeman by the City of Evansville and as a welder by Varco-Pruden.
Surviving are 4 children, Steve (Bonnie) of Evansville, Penny (Phil) Ciebell of Janesville, Doug of Presque Isle, WI, Andy (Holly Paulson) of Janesville, 7 grandchildren, 8 great-grandchildren, 1 brother, William (Peggy) Mahlon of Oregon, 2 sisters, Nancy Schnabel of Fort Wayne, IN, Virginia (Richard) Detra of Albany, many nieces and nephews. He was preceded in death by his wife, his parents, Edward and Rose Hallmark, 3 brothers, Edward, Richard and Charles and 2 sisters, Constance Fuchs and Dolores Levin.
Funeral services will be at 12:30 p.m. Friday, April 27, 2018 at Roxbury Church of Christ, 2103 Roxbury Road, Janesville. Pastor Marc Grindle will officiate. Visitation will be at the church Friday from 11:30 a.m. to 12:30 p.m. Burial will be in Milton Lawns Memorial Park. Assisting the family is Henke-Clarson Funeral Home.