Robert Floyd Lowry
December 26, 1928 - May 14, 2015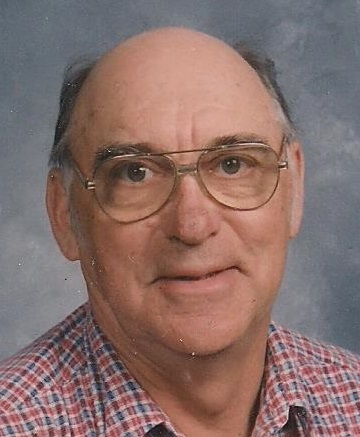 On May 14, 2015, Robert was called to be with our Heavenly Father. He was brought into the world by Stanley and Amanda (Steniski) Lowry as their second son at Mercy Hospital. He graduated from Janesville High School and enlisted in the U.S. Navy in 1946. He was assigned to the USS Houston for the Peace Mission of the European Theater. Robert was honorably discharged in 1948 to return to Janesville to work for the C.N.W. Railroad bridge and building dept. Robert married "the Love of his Life", Marjorie Ann Cox on Nov. 17, 1950. He was recalled to duty only 2 weeks later and was assigned to the destroyer USS Wedderburn and then deployed for the Korean campaign until honorably discharged in 1952. Returning home, he was employed by Gilman Engineering and Manufacturing and advanced in several management positions to retire in 1991 after 38 years of service as a department manager. After his retirement Robert worked as building and ground maintenance improving facilities of the Oaklawn Academy. He then drove school bus for VanGalder delivering developmentally disabled individuals and transporting local athletes to competitions in which he was proud of their representing Janesville. Robert was a founder and builder of Faith Lutheran Church, founder and builder of New Hope Lutheran Church and a senior member of Faith Community Church. He was a life time member of the Kienow-Hilt VFW Post 1621 and a member of the Masonry. Bob supported the Packers as a shareholder attending every annual meeting since 2000, enjoyed his 40 acre hobby farm and was the patriarch of Love for his family.
Robert is survived by his loving wife, Marge; sons: Judson (Brenda) of Appleton; Matthew of Edgerton; Jeffrey of Edgerton: Joshua (Debra) of Janesville; grandchildren: Jennifer, Adam, Logan, Ashley Lowry, Jessica Garrido, Amber Warmke, ten great grandchildren and special nieces. He was predeceased by his parents and brother Stanley Lowry. Bob was a man of uncompromising motivation and had an exceptional work ethic continuing up to his passing. He was devoted to his entire family of whom will miss him deeply. Rest in peace until we are together again.
Services will be at 6 p.m. Monday, May 18, 2015 at Henke-Clarson Funeral Home, Janesville. Rev. Gary Shields of Faith Community Church will officiate. A flag presentation will be conducted by Kienow-Hilt V.F.W. Post # 1621 at the conclusion of the services. Private burial will be at a later date in Oak Hill Cemetery. Visitation will be from 4 to 6 p.m. Monday at Henke-Clarson Funeral Home.