Robert John Pohlman
May 11, 1966 - June 16, 2018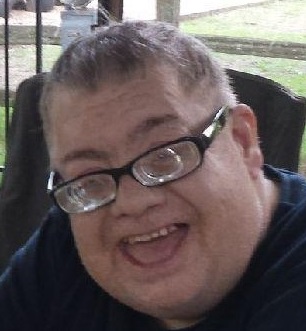 Robert John Pohlman, age 52, of Janesville passed away Saturday, Jun 16, 2018 at Mercyhealth Hospital & Trauma Center. Robert was born in Janesville on May 11, 1966, the son of Andrew and Sandra (Halverson) Pohlman. He grew up in Janesville and graduated in 1985 from Wisconsin School for the Visually Impaired. Robert was employed at various eating establishments in Janesville prior to working for over 20 years at Industries for the Blind. He was a faithful member of First Christian Church. Robert enjoyed going to Ho Chunk Casino and playing Penny Leopards Spots and he usually won. He also enjoyed camping with his family at Portage. He enjoyed being with people, no matter the occasion.
Robert is survived by his parents, Andrew and Sandra Pohlman of Janesville, his brother, Thomas (Susan) Pohlman of Janesville, his sister, Nancy Jo (Nicole) Pohlman of Holman, WI and five nieces and nephews.
A memorial service will be held at 11 a.m. Saturday, June 23, 2018 at First Christian Church, 1909 Highland Avenue, Janesville. Pastor Neil Deupree will officiate. Visitation will be at the Church on Saturday from 10 to 11 a.m. The family is being assisted by Henke-Clarson Funeral Home.