Robert Kuranz
April 22, 1931 - June 22, 2014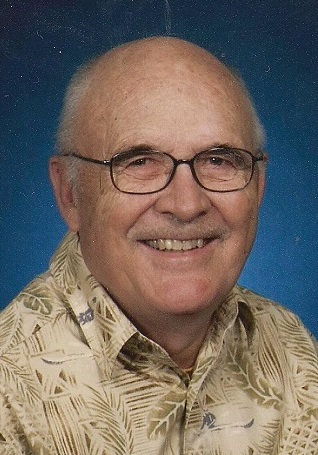 Robert Kuranz of Janesville passed away peacefully on Sunday, June 22 at Cedar Crest Health Care Center in Janesville, Wisconsin after a 10-year struggle with cerebral hemorrhages. He was born to Elsie V. (Peterson) Kuranz and Alfred L. Kuranz on April 22, 1931 in Rockford, Illinois.
He was the valedictorian of the class of 1949, Marengo High School in Marengo, Illinois where he lettered in all four major sports. In 1953 he graduated from Beloit College with a B.S. degree and was the salutatorian for his class as well as being elected to the honorary Turtle Mound Society.
Bob spent 35 years at the Parker Pen Company as the chemist in charge of developing production ink formulas and controlling their application. After his retirement in 1993, and as a result of his experience with inks at Parker, he became a court recognized expert witness able to analyze the relative credibility of "inked" documents used as evidence in court cases throughout the U.S.
He also served on the board of directors of the Parker Community Credit Union for a number of years and played a part in the construction of its present facilities.
Throughout his life Bob was dedicated to physical fitness and to his passion for the out-of-doors being an avid hunter and fisher.
He is survived by Elizabeth J. (Tubbin) Kuranz his devoted wife of 62 years and two daughters; Sandra (Bernard) Skaife of Janesville and Jody (Jack) Stoiber of Greenfield, Wisconsin; plus four grandchildren; Brian (Tara) Skaife, Trevor (Lindsey) Skaife, Addy Stoiber, and Jeremy Stoiber; and by three great grandsons; and by a brother Kyle Kuranz of Roscoe, Illinois. He was predeceased by his son Steven who succumbed to the effects of muscular dystrophy in 1979.
Special thanks to Jill Zackow who helped care for Bob for many years and to the caregivers at Cedar Crest who watched over him for the last six years. Finally, thanks to the professionals from AGrace who made his last days easier.
Services will be conducted by the Reverend Kathryn Craven of Rock Prairie Presbyterian Church in the Cedar Crest Chapel, 1702 South River Road, Janesville, Wisconsin 53546 on Saturday, June 28th with a visitation beginning at 12:30 p.m. and services following at 1:00pm. Private burial will follow in Oak Hill Cemetery. Following the services there will be a celebration of life luncheon in the Cedar Crest east dining area starting at 2pm.
Condolences can be sent to 4632 Pendleton Ct., Milton, WI 53563 or sent to Henke-Clarson Funeral Home, 1010 N. Wright Rd., Janesville, WI 53546. Memorial gifts to the Muscular Dystrophy Association or the Rock Prairie Presbyterian Church would be appreciated in lieu of flowers.