Roberta May Bunderson
May 11, 1923 - August 7, 2018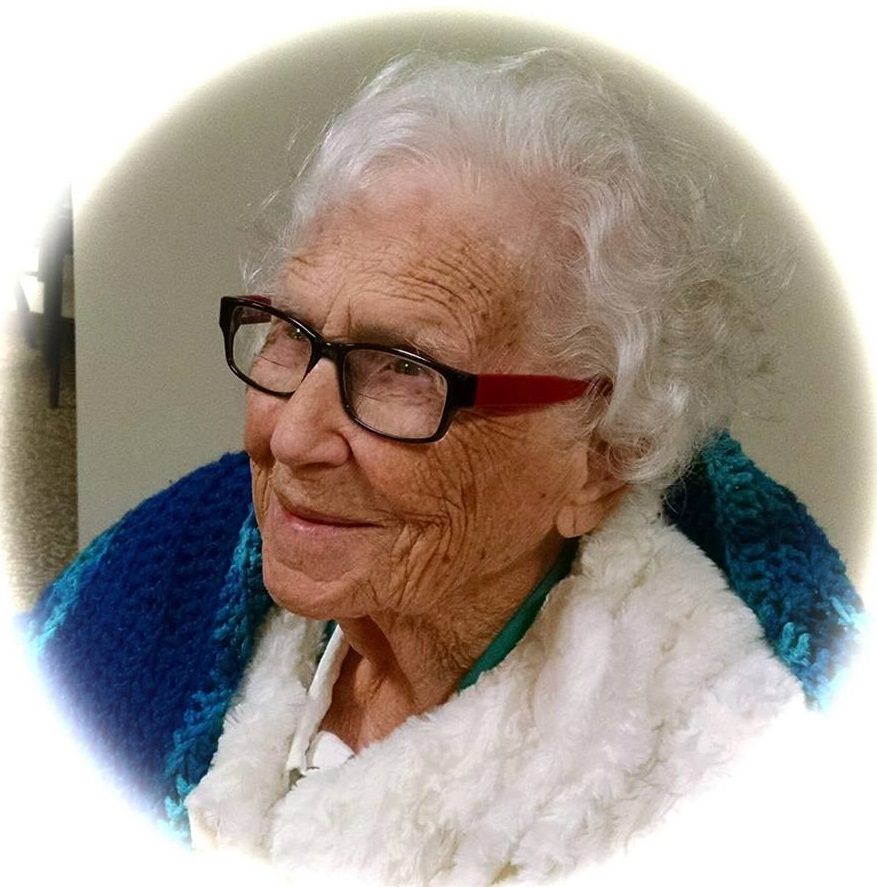 Roberta May Bunderson
May 11, 1923 – August 7, 2018 Roberta May (Oliver) Bunderson 95 passed
away Aug. 7, 2018, at The Evansville Manor, in Evansville, WI.
Roberta was born May 11, 1923, in Lincoln, NE, the daughter of
Robert and Lucy Ann (Smith) Oliver. She attended Monroe High
School (class of '41), and Blackhawk Technical College. Roberta
worked as a School Bus Driver, in Hazel Crest, IL, Bookkeeper,
at Monroe Milling, and as a Receptionist at Oaktron Industries
in Monroe WI. She enjoyed volunteer work and was an active
member of, The Southern African Violet Assc., Senior Volunteer
Program (Janesville), Mercy Hospital Auxiliary and Epileptic
Assoc., and the Past Chief of Pythian Sisters. She was also, a
Cub Scout Den Mother and a Girl Scout Leader.
Roberta was a member of Our Savior Lutheran Church
(Missouri Synod), where she was involved with the Churches
womens group. Roberta had many hobbies including,
rosemaling, cross-stitch weaving, embroidery, quilt-making,
crocheting, baking, cooking, gardening, camping, fishing and
touring and always enjoyed playing "Farkle" with friends and
family
Roberta is survived by her sister, Lucy Ann Huber
(Monroe, WI); children: Thomas (Nancy) Zuhlke, James
Zuhlke (Debbie), Mary Jean (Tom) Nondahl, Arlene (Rick)
Rasmussen; grandchildren; great grandchildren; and great
great grandchildren. She was preceded in death by husbands,
Alvin Zuhlke and Curt Bunderson; brother, Francis Oliver; sister,
Elizabeth Chesebro; step-brothers: Clayte Sowl, and Clement
(Ole) Sowl; and grand-daughter, Emily Rasmussen
Services will be held 11 am on Friday, August 17, 2018, at
Our Savior Lutheran Church 2015 Kellogg, Janesville WI, with
The Rev. Carl Seeger, Officiant. Visitation will be at 10 a.m.
until time of service with luncheon following. Commital service
will be held at 2 p.m. on Friday, August 17th at Milton Lawns
2200 Milton Ave, Janesville WI: with The Rev. David Fogderud,
Officiant from Overflowing Cup Total Life Center, Interment will
follow. Memorials are to be made to the charity of your choice
in her name.
The family sincerely thanks each and every staff member of
Evansville Manor, Evansville WI, for the compassionate care of
Roberta and their attentiveness to the family's needs!