Rosa Catina Kusterer
April 10, 1934 - June 8, 2018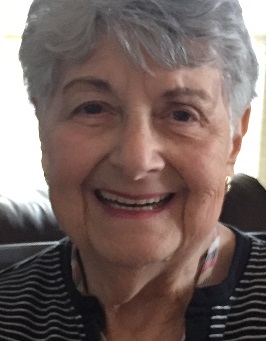 Rosa Catina Kusterer, age 84, of Janesville passed away on June 8, 2018 at Mercyhealth Hospital & Trauma Center. She was born on April 10, 1934 in Eskdale WV, the daughter of Vincenzo and Mary (Masotto) Butta. She married Robert Kusterer on September 12, 1982. He died November 6, 1999. Rosa was formerly employed by Jewel Foods, later owned and operated a convenience store in Lombard, IL and retired from JC Penney's. Rosa was a devout Catholic and was currently a member of St. John Vianney Roman Catholic Church. She was a past president of the VFW Auxiliary and was active in the American Legion Auxiliary and Cootie's Auxiliary.
Surviving are her son, Michael (Susanna) DiGennaro III of Janesville, two grandchildren, Vincenzo DiGennaro and Gianna DiGennaro, step-children, Susan Price, Paulette Skibiel, Kayleen Cushing, Lisa Haskin, Robert Kusterer, step-grandchildren Lauren, Meghan, Alexandria, Haley, Catherine and Conner, Nikita, Shawna, Michaela, Erika, great-grandchildren, Ryan and Savanah as well as many nieces and nephews. In addition to her husband and parents, Rosa was preceded in death by 7 brothers and sisters.
A Mass of Christian Burial will be at 11 a.m. Thursday, June 14, 2018 at St. John Vianney Roman Catholic Church. Father Paul Ugo Arinze will be the officiant. Visitation will be at the Church on Thursday from 9:30 a.m. until 11 a.m. Rosa will be buried by her husband, Robert Kusterer at Arlington National Cemetery at a later date. The family is being assisted by Henke-Clarson Funeral Home.