Rose M. Richmond
November 21, 1933 - July 16, 2016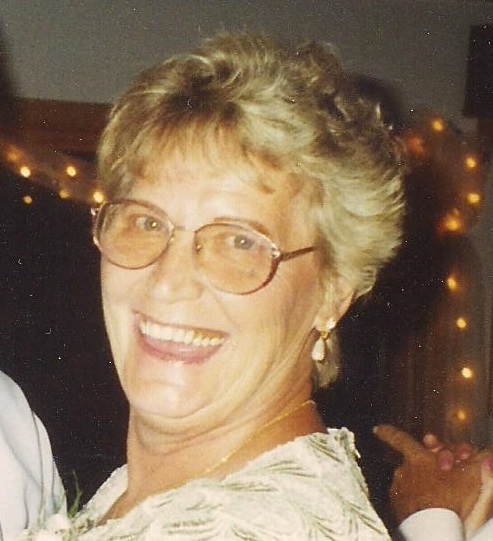 Janesville, Wisconsin – Rose M. (Oldenburg) Richmond age 82 born on November 21, 1933 passed away on July 16th, 2016 following a battle with cancer.
Rose the daughter of Carl and Ida Oldenburg was united in marriage to Michael (Mike) J. Richmond on August 14, 1977.
She was a loving mother, grandmother, friend and confidant to all. She loved to garden, watch the birds, and spend time with her grandchildren. She worked as a waitress most of her life
Preceded in death by her parents, Carl and Leota, three brothers – Harold, Frederick (Fritz) and Frank, and two sisters – Joanne (Marlene) and Charlotte, and one grandson.
Rose is survived by her husband of almost 39 years, Mike, her sister Patricia (Gary ) Graham and brother Marvin (Sue) Oldenburg, her seven children, Stephen (Eileen) Yates, Stanley Yates, Patrick (Lillian) Yates, Suzanne Yates, Betty Jean Zimmerman, Kathleen (John) Bugge, and Michael/Jennifer (Tricia) Richmond, 14 grandchildren, 11 great grandchildren, and 1 great-great granddaughter.
Visitation will be held at HENKE-CLARSON FUNERAL HOME, 1010 N. Wright Rd., Janesville to be from 10 a.m. until 11 a.m. Thursday, July 21, 2016 to be followed by services at 11 a.m. at HENKE-CLARSON FUNERAL HOME.
Memorials can be sent to the funeral home in care of her husband, Mike Richmond. Funds will be divided three ways to Dean Oncology Department, Beloit Cancer Center and Agrace Center for Hospice & Palliative Care.