Rosella R. Bradford
September 7, 1939 - January 17, 2018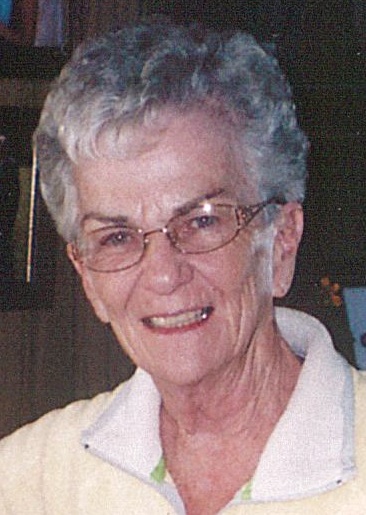 Rosella R. Bradford, age 78, of Janesville, WI passed away Wednesday, January 17, 2018 at Agrace Center for Hospice and Palliative Care. She was born in Black River Falls, WI on September 7, 1939, the daughter of Edgar and Hazel (Simonson) Goldsmith. Rosella married Leon G. Bradford on November 16, 1956. She formerly worked at Parker Pen Company in her younger years. Later, she did cleaning in private homes and did bookkeeping for her husband's business. Above all else, Rosella was a very devoted homemaker, wife, mother and grandmother. She was a member of the Fulton Church where she was an active volunteer.
Surviving are her husband of 60 years, Leon Bradford, two children, Cindy (Lance) Witt and Bill (Judy) Bradford both of Edgerton, three grandchildren, Arie (Alex) Pope, Alex (Kara) Witt, Corrine Albert, six great-grandchildren, Lexie, Xander and Aydin Witt, Deonica Pauls, Ava and Holden Pope, one brother, Charles (Tonie) Goldsmith, two sisters, Marian Anderson and Shirley (Ray) Mathewson. In addition to her parents, she was preceded in death by a brother-in-law, George Carroll Anderson and a sister who died in infancy.
Visitation will be at the Fulton Church on Saturday, January 20, 2018 from 10 a.m. until 12 Noon with the funeral to follow at 12 Noon Saturday at the church. Pastor Larry Mackenzie will officiate. Private burial will be in Oak Hill Cemetery, Janesville on Monday. Memorials may be made to the Fulton Church or Agrace Hospice. The family is being assisted by Henke-Clarson Funeral Home, Janesville.