Russell E. Bunderson
May 2, 1950 - January 22, 2011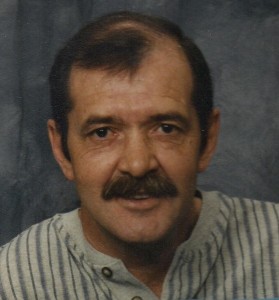 Russell Edward Bunderson, 60, of Janesville passed away peacefully at his home on Saturday, January 22, 2011 with his family at his side, following a courageous battle with cancer.
Russ was born in Black River Falls, WI on May 2, 1950, the son of Curtis and Elsie (Blum) Bunderson. Russ lived most of his life in the Janesville area. He was employed at United Alloy until the time of his illness. He was a devoted father and best friend to his two children. They were the highlight of his life. He coached their baseball, basketball and soccer teams when they were young. He was the Scout Master of his son's troop for all of his years in scouting. Russ was a talented woodworker and a genuine "jack of all trades".
He is survived by his children, Aaron Bunderson and Andrea Bunderson , his father and step-mother, Curtis and Roberta Bunderson all of Janesville. He is further survived by many nieces and nephews as well as extended family members and friends. He was preceded in death by his mother, Elsie Bunderson, his brother, Curtis J. Bunderson and his sister, Christina Witt.
"We love you with all our hearts and miss you terribly, Daddio".
A time of sharing will be held at 2:30 p.m. Wednesday, January 26, 2011 at Henke-
Clarson Funeral Home, 1010 N. Wright Rd., Janesville, Chaplain Steven Hayes of HospiceCare, Inc will preside. Please bring your memories to share. Russ' family will meet friends from 1:30 to 2:30 p.m. Wednesday at Henke-Clarson Funeral Home. www.henkeclarson.com.