Ruth Magdalene Hughes
April 13, 1925 - September 13, 2013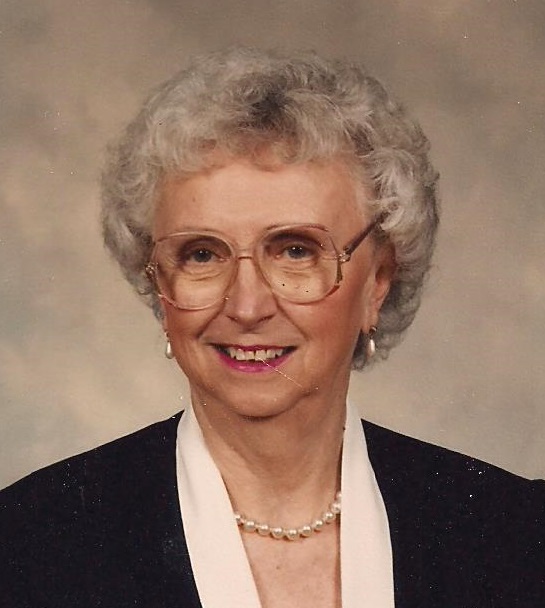 Ruth Magdalene (Swain) Hughes, 88, of Janesville passed away Friday, September 13, 2013 at Mercy Hospital & Trauma Center. In her words, Ruth was born on a farm in rural Waterville, IA on April 13, 1925, the daughter of Hjalmer and Ellinora (Bakkum) Swain. She attended grade and high school at the Waterville Consolidated School where she was active in music and athletics. She continued her love of music instilled in her by her parents. Recreation was to gather around the piano and play and sing on Sunday afternoon. After graduation in 1942, Ruth attended business college in Minneapolis, MN and worked for a wholesale drug company. Ruth was a member of a large church choir at Central Lutheran Church in downtown Minneapolis In 1949, she married Lloyd J. Hughes at Central Lutheran Church. They began their life together in Helena, Montana when Lloyd accepted the position of choral director at Helena High. While living in Helena, Ruth directed the Presbyterian Church vocal choir. When living in towns in Wisconsin and Minnesota, Ruth was always involved in music, singing or directing and playing organ in churches. As an accompanist, Ruth found no end of involvement in school music. The friendships she made over the years through music were priceless and keeping in contact with students and adults was a great pleasure. The birth of her two sons, Bruce and David was the greatest joy of her life.
After moving to Janesville in 1964 Ruth accepted the full time position as organist at First Congregational Church and served in that capacity for 27 years. She also organized the Hand Bell Choir and was their director for 20 years. Ruth served as the church's administrative secretary for 9 ½ years, retiring from the three positions in 1991. Ruth directed the Cargill United Methodist Church Hand Bell Choir for two years following her retirement. Ruth was an active member of the Fine Arts Club and the MacDowell Music Club; a member of the Women of Note and Choral Union. She was accompanist for many musical events at Craig and Parker High Schools and music contest time was a busy time for Ruth. She also gave piano lessons for students in her home. After retiring, she enjoyed many great trips with her sister, Dorothy.
Ruth is survived by her beloved sons, Bruce (Kaaren)of Brooklyn Park, MN and David (Kris)of Janesville, her sister, Dorothy Swain of Janesville. She was preceded in death by her parents.
A celebration of her life will be held at First Congregational Church on Saturday, September 28, 2013 at 1: 00 p.m. with Rev. Wesley Bixby officiating. Interment will be held at a later date at the Old East Paint Creek Lutheran Synod Church in rural Waterville, IA. Memorial gifts will be appreciated for ECHO or First Congregational Church. The family is being assisted by Henke-Clarson Funeral Home.