Ruth Marie Schultz
July 10, 1921 - November 5, 2013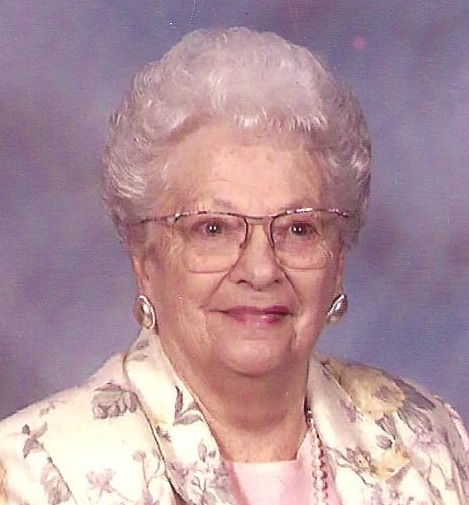 Ruth Marie Schultz, 92, of Janesville passed away on November 5, 2013 surrounded by her family. She was born July 10, 1921 in Monroe, WI, , the daughter of Oscar and Grace (Edwards) Schwartzlow. She grew up in the Juda and Evansville areas and graduated from Evansville High School in 1939. Ruth married Francis C. Schultz on January 10, 1948. He preceded her in death on May 4, 1973. Ruth was formerly employed by Parker Pen Company and during World War II she and her sister, Ruby worked as "Bomb Girls" at the General Motors plant making bombs for the war. Ruth was a member of Good Shepherd Lutheran Church.
Surviving are 5 children, Dale (Gail) Schultz, Dennis (Terri) Schultz, Diane (Dean) Pastula, Duane Schultz, Denise (William) Quinn, grandchildren, Sarah, Jared, Lindsey, Kara, Kyle, Kristopher, Graceanne and Gretchen as well as several great-grandchildren. In addition to her husband and parents, Ruth was preceded in death by her sister, Ruby Altreuter.
Private funeral services will be held on Monday, November 11, 2013 officiated by Rev. Steven Ekblad. Burial will be in Milton Lawns Memorial Park. In lieu of flowers, memorials may be made in Ruth's name to Rock Haven Nursing Home or Agrace HospiceCare. The family is being assisted by Henke-Clarson Funeral Home.