Ruth Mary (Waldhart)Thornberry
November 3, 1928 - August 13, 2016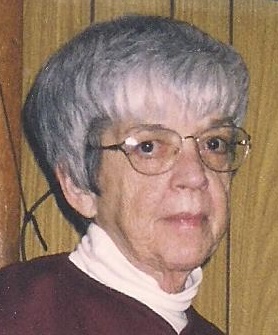 Ruth Mary (nee' Waldhart) Thornberry, of Janesville, WI was born November 3, 1928 in the Township of Little Black, WI to Chris and Matilda (Hemberger) Waldhart and died August 13, 2016 at Alden Meadow Park Health Care Center, Clinton, WI. Ruth graduated from Medford Senior High School in 1946 and after graduating moved to Milwaukee, WI to attended Marvel School of Beauty College. For a short time she owned her own beauty shop and then went on to become a teacher at another Milwaukee beauty college. In 1965, she married Earl Thornberry and they later divorced. After her retirement, she moved to Janesville in 1992. Ruth loved Christmas and decorated her Christmas trees beautifully. In her spare time she enjoyed knitting hats and scarves for hospice and the Salvation Army. She also enjoyed going on bus trips with senior citizens groups and making ceramic figurines. She loved to gamble at Ho Chunk. Ruth volunteered at hospice, First Baptist Church and the YWCA suicide hotline. She was a member of Boxrucker/Berry American Legion Auxiliary # 519 in Stetsonville, WI.
Ruth is survived by her brother, Duane Waldhart of Janesville, her sister, Marge Boxrucker of Stetsonville, WI and special friend, Vern Bergerson. She is further survived by several nieces and nephews. She was preceded in death by her father, Chris Waldhart, her mother Tillie Waldhart and her brother, Galen Waldhart.
A memorial service will be held at a later date. Henke-Clarson Funeral Home is assisting the family.