Sandra "Sandy" Carole Pohlman
November 16, 1943 - July 27, 2018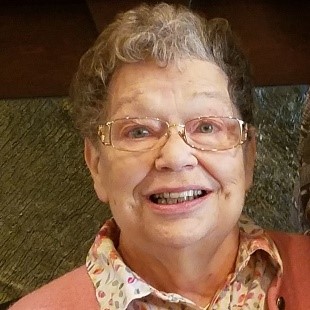 Sandra "Sandy" Carole Pohlman, 74, of Janesville, passed away peacefully at home with her family by her side on July 27, 2018.
Sandra was born in Madison, WI. on November 16, 1943 to Marie (Nicks) Halverson and Leonard Halverson, both of whom preceded her in death. She grew up in Mindoro, WI. and graduated from Mindoro High School in 1961. During High School she was a member of Junior Red Cross and Future Homemakers of America. On November 25, 1961 she married Andrew Pohlman.
She was an amazing woman who for periods of time worked outside the home while raising children. Above all else she devoted her life to caring lovingly for her family. She provided loving care to Robert, her son with special needs, for his entire life until he passed away at age 52 on June 16, 2018. She did everything she could to make his life as "normal" as possible given his challenges. She had a deeply caring heart and provided care and companionship to many. She and Andrew shared a love of travel and camping. They traveled the U.S., went on cruises, and went overseas several times during their 56-year marriage.
Sandra is survived by her husband Andrew, of Janesville; her son Thomas (Sue) Pohlman, of Janesville, her daughter Nancy (Nicole) Pohlman, of Holmen, WI.; and 5 grandchildren; Ashley Pohlman, Courtney Pohlman, Trystan Pohlman, Dejah Pohlman and Alexandra Pohlman; brother Greg (Felicia) Knudson La Crosse, WI.; and sister Kathy (Jim) Mason, Black River Falls, WI. She was preceded in death by her sisters, Diana Bobb and Karen Yohe
Visitation will be held at 10:00 on Saturday, August 4, 2018 with funeral services to follow at 11:00 at First Christian Church, 1909 Highland Ave., Janesville, WI. The family is being assisted by Henke-Clarson Funeral Home.
Special thank you to the Agrace hospice care team, especially for the extraordinary care provided by Angie, CNA over her last several days.