Sarita Mae Stricker
February 8, 1930 - March 8, 2015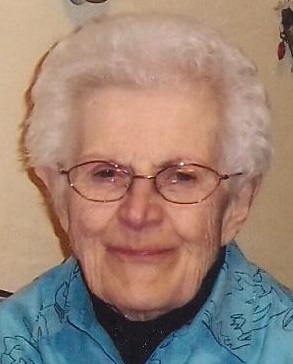 Sarita Mae Stricker, 85, of Janesville died March 8, 2015 at Mercy Hospital & Trauma Center. She was born February 8, 1930 in Footville, the daughter of Fred and Marian (Andrew) Drafahl. She grew up in the Footville area and graduated from Orfordville High School. Sarita married Kenneth Y. Stricker on June 18, 1949. She was a homemaker and was formerly active in the Shopiere Garden Club and the women's society at the Shopiere Methodist Church. Sarita was a member of Trinity Free Lutheran Church.
Sarita Stricker is survived by her husband of over 65 years, Kenneth Stricker, three children, Steven (Beverly) Stricker of Houston, TX, Cynthia (Joseph) Roehl and Karen (Dan) Schultz all of Janesville, four grandchildren, Shyla (Matthew) Hansche, Michael (Mandie) Roehl, Daniel (Roslyn) Dotterweich, Douglas (Amelia) Roehl, six great-grandchildren and her sister, Phyllis Spry. She was preceded in death by her parents.
Funeral services will be at 11 a.m. Thursday, March 12, 2015 at Trinity Free Lutheran Church, 2727 Holiday Drive, Janesville. Rev. Jon Bensen will officiate. Visitation will be at the Church on Thursday from 10 to 11 a.m. Burial will be in Milton Lawns Memorial Park. The Stricker family is being assisted by Henke-Clarson Funeral Home.