Shirley A. Fingerson
October 3, 1933 - December 8, 2016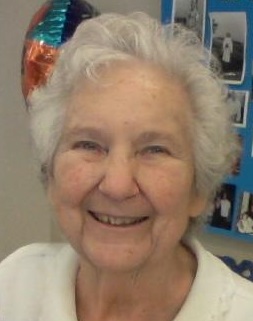 Shirley A. Fingerson, 83, of Janesville passed away Thursday, December 8, 2016 at St. Elizabeth Nursing Home, Janesville where she had resided for the past 2 years. Shirley was born in the Edgerton, Wisconsin on October 3, 1933, the daughter of Alfred and Alice (Barton) Hageberg. Her mother died when Shirley was a baby and she was then raised by the Howe family from the Cambridge-Deerfield area. Shirley graduated from Cambridge High School. She married Luther Fingerson in 1956 in Madison, WI. Shirley enjoyed working. Thru the years, she worked on a farm helping raise tobacco, worked as a cook at various restaurants and for several years was employed as the housekeeper at the Merchants & Savings Bank in Janesville. Shirley enjoyed and was very proficient at upholstering furniture.
Surviving are three children, Denny (Cheri) Wayne of Winnebago, IL, Joann Tucker and Dee of Las Vegas, NV, David ((Kathie) Fingerson of Fruita, CO, her former spouse, Luther Fingerson of Janesville, one sister, Beverly Phillips, several grandchildren, great-grandchildren, the Howe family and many wonderful friends. She was preceded in death by her long-time partner, Beverly Gibson, her parents, one brother and one sister.
"Shirley's family extends a special thank you to the staff of St. Elizabeth Nursing Home for the wonderful care she received while a resident there."
Funeral services will be at 12 Noon Thursday, December 15, 2016 at Hope Lutheran Church, 335 Dairyland Drive, Milton. Rev. Garrett Struessel will officiate. Visitation will be from 10 a.m. until noon Thursday at Hope Lutheran Church. Private burial will be in Milton Lawns Cemetery, Janesville. Shirley Fingerson's family is being assisted by Henke-Clarson Funeral Home.