Shirley L. Arndt
June 15, 1931 - December 13, 2014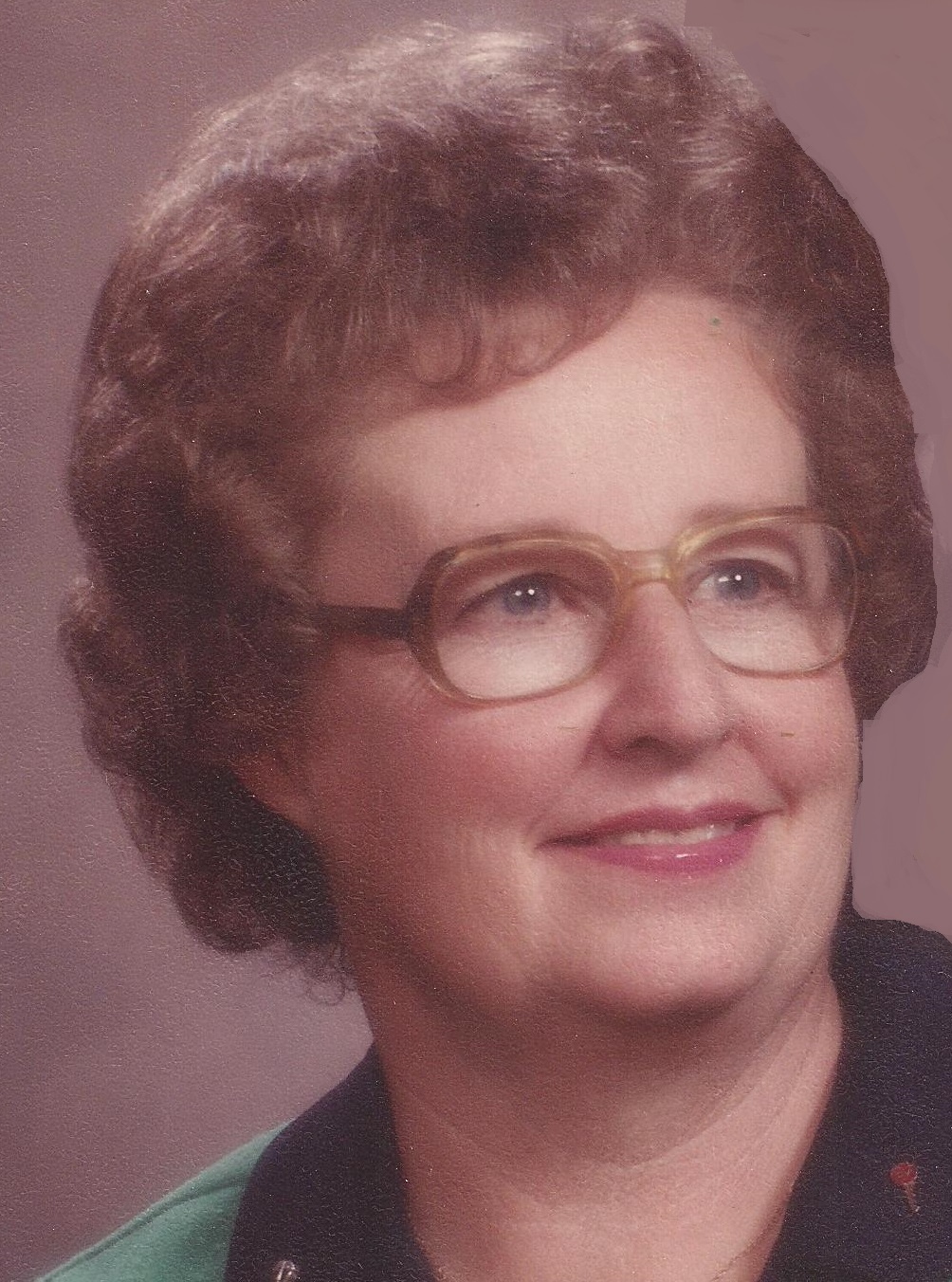 Shirley L. Arndt, 83, a long-time Janesville resident went to be with the Lord Jesus on Saturday, December 13, 2014 at Rock Haven Nursing Home. She was born on June 15, 1931 in Elkhorn, WI, to Charles and Evelyn (Jones) Dade. She married Roger W.C. Arndt on October 21, 1950 and for 36 years they were a wonderful example of marriage to their children before Roger died in 1986. After her children were grown, Shirley enjoyed working for Helen and Ralph Wilson at their Christian Book & Supply Store that was located in downtown Janesville. She helped many people by generously providing meals, caring for the sick, praying and giving to those in need. Throughout her life she attended the United Brethren Church, Orchard View Alliance, and was a member of Bethel Baptist Church of Janesville.
Surviving Shirley are her two daughters, Sue (David) Joos and Cheryl (Daniel) Martin of Janesville; two sons, Richard (Nancy) Arndt and Thomas (Nancy) Arndt of Janesville; fifteen grandchildren: Chris (Cathy) Arndt, Janice (Fred) Pfeiffer II, Carrie (Shawn) Fleury, Jonathan (Kaydee) Arndt, Michael (Michelle) Joos, Jeff (Anna) Joos, Nathan Arndt, Aaron Arndt, Eric (Tanya) Arndt, Alesha (Aaron) Gierhart, Jennah (Paul) Benson, Jason Cuff, Ben (Laura) Martin, Paul (Bethany) Martin, Scott (Kelsey) Martin; thirteen great-grandchildren: Ian, Derek, Liam, Chloe, Isaac, Elias, Sophia, Olivia, Grayson, Reed, Danny, Kathleen, and Samantha; her brother Darwin Dade; many nieces and nephews. In addition to her husband, she was preceded in death by her parents, infant children, David Bruce and Sharon Elizabeth, and adult son John Charles; her sisters, Mardelle Locust, Patricia Edmundson, Charlotte Zillmer, and brother William Dade.
Funeral services will be at 11 a.m. Saturday, December 20, 2014 at Bethel Baptist Church, 3300 Mt. Zion Avenue, Janesville. Pastor Tim Erickson will officiate. Burial will follow in Oak Hill Cemetery. Visitation will precede the service from 9:30 to 11 a.m. Saturday at the Church. The Arndt family is being assisted by Henke-Clarson Funeral Home.
Shirley's family would like to express a heartfelt thanks to her many caregivers: the staff of St. Elizabeth's Manor (Footville), Rock Haven, and Agrace Hospice Care for their loving care and kindness.