Shirley M. Johnson
April 25, 1926 - December 30, 2017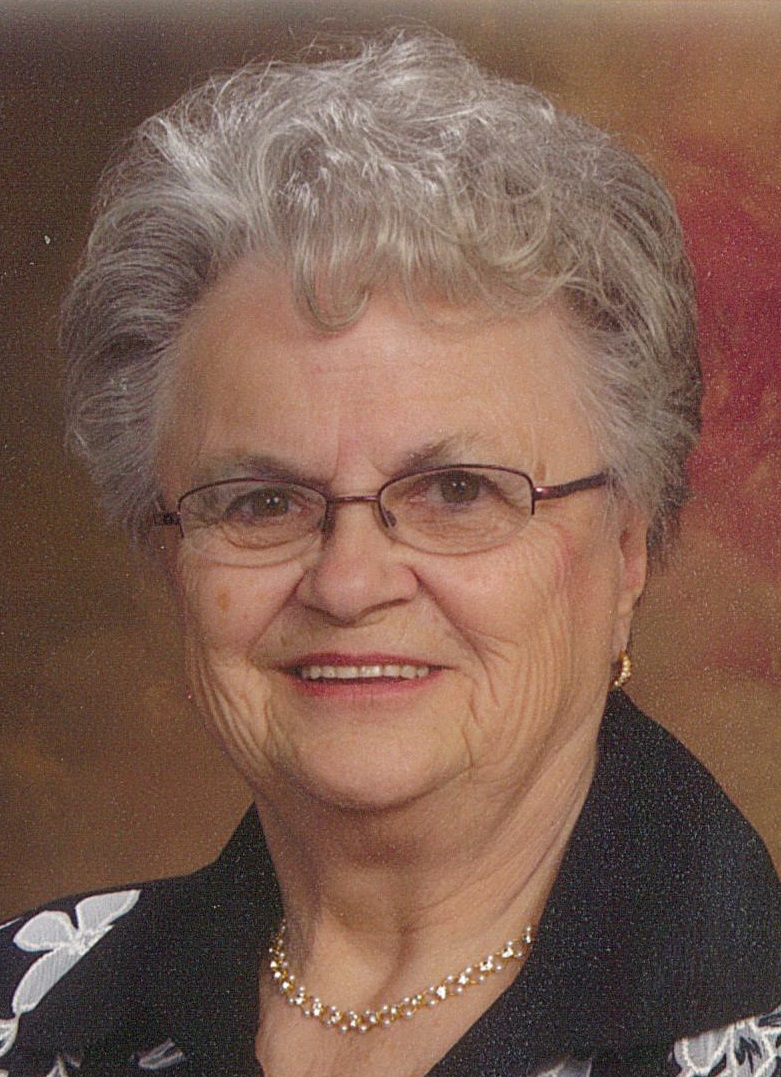 Shirley Mae (Demrow) Johnson, 91, formerly of Orfordville passed away Saturday, December 30 at Evansville Manor.
Shirley was born to Glenn and Florence (Tripke) Demrow on April 25, 1926 in Center Township, Rock County, WI. She married Glenville P. Johnson on April 12, 1947 in Orfordville, WI. Shirley was a member of the Orfordville Lutheran Church and was active as a Sunday School teacher and Ladies' Circle member. She was a member of the Orfordville American Legion Auxiliary for over 70 years, serving as President, Historian, and Poppy Chair. She enjoyed line dancing, bingo, playing cards, crafting, and making special cards for family and friends. Her children and grandchildren were her pride and joy, and she loved each one of them with her whole heart. Shirley is survived by her son, Glenville Jr. (Gerry) Johnson; daughters, Sheryl Stackhouse, Sindy (David) Weis, Glenda (Kevin) Mullen, Connie Johnson, Mary (Steve) Klund; daughter-in-law, Patty Johnson; grandchildren, Waylon (Sara) Johnson, Cody Johnson, Christopher (Suzanne) Stackhouse, Donelle (Quin) Studer, Matthew (Lisa) Stackhouse, Anna (Chris) Karstaedt, Olivia (Evan) Rice, Audrey (Justin) Walsh, Erika Weis, Ryan Mullen, Perry (Fallon) Mullen, Andrew (Trista) Klund, Christopher Klund; 24 great grandchildren and 1 great-great grandson. She is also survived by her sisters, Phyllis Eggen and Janet (Riley) Schloemer; brother, Glenn Jr. (Irene) Demrow; sisters-in-law, Katherine Demrow, and Betty Johnson; brothers-in-law, Carl Johnson, Arthur (Virginia) Johnson; and several nieces and nephews. Shirley was preceeded in death by her husband, Glenville Johnson Sr; son, Gary Johnson; brothers, Kenneth Demrow, Richard (Carol) Demrow; sister, Beverly Johnson; and brothers-in-law, Gaylord and Harold Johnson.
Mother, you will be dearly missed and always be in our hearts. Love you Mom.
The family wishes to thank Pastor Andy Twiton for his loving care and support. Also, thank you to everyone at Evansville Manor and Agrace Hospice for all of the kindness and great care extended to Shirley and her family.
Funeral services will be at 11 a.m. Saturday, January 6, 2018 at the Orfordville Lutheran Church with Pastor Andy Twiton officiating. Burial will follow in the Orfordville Lutheran Cemetery. Visitation will be at the Orfordville Lutheran Church on Friday, January 5th from 4 to 6 p.m. and again on Saturday from 10 to 11 a.m. In lieu of flowers, donations may be made to the Orfordville Lutheran Church. The family is being assisted by Henke-Clarson Funeral Home, Janesville.