Shirley Mae Anderson
August 20, 1938 - April 10, 2012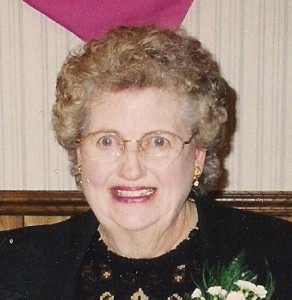 Shirley Mae Anderson, 73, of Janesville , WI passed away Tuesday, April 10, 2012 at Agrace HospiceCare in Fitchburg, WI following a brief battle with pancreatic cancer. Shirley was born August 20, 1938 in Edgerton, WI the daughter of Herman and Gladys (Lyke) Kersten. She graduated from Edgerton High School in 1956. Shirley married Stanley Anderson on July 9, 1960. He died December 8, 1986. Shirley was formerly employed as a secretary by the Burdick Corporation, assisted her husband on the family farm, was an Avon Representative and prior to retiring was a rural mail carrier for the Milton Post Office. She was a member of St. John Lutheran Church, Janesville.
Surviving are her daughter, Michelle (Gregory) Reiter of Forest Lake, MN, 2 grandsons, Nicholas and Nathan Reiter, her mother, Gladys Kersten of Evansville, her significant other, Don Blumer and a granddaughter, Heather Flood. She was preceded in death by her husband, her father, a son who died in infancy, her son, Larry Anderson, her daughter in law, Gail Anderson and a grandson, Tim Anderson.
Funeral services will be at 10:30 a.m. Saturday, April 14, 2012 at St. John Lutheran Church, 302 N. Parker Drive, Janesville with Pastor Bond Haldeman officiating. Burial will be in Milton Lawns Memorial Park. Visitation will be from 4 to 7 p.m. Friday, April 13th at Henke-Clarson Funeral Home, 1010 N. Wright Rd., Janesville and at the church on Saturday from 10 to 10:30 a.m. Memorials may be made to St. John Lutheran Church or Agrace HospiceCare, Inc. the family is being assisted by Henke-Clarson Funeral Home.www.henkeclarson.com.