Shirley Mae Knutson
June 3, 1933 - May 8, 2015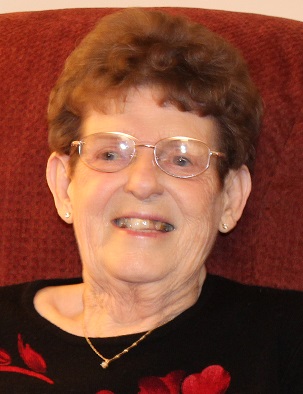 Shirley Mae Knutson, 81, of Janesville died shortly after arrival at Mercy Hospital & Trauma Center Friday, May 8, 2015. She was born in Readstown, WI in Vernon County on June 3, 1933, the daughter of Douglas and Mary (Stone) Chroninger. She graduated from Readstown High School in 1951 and married Arlen Knutson on July 25, 1953. He died on November 28, 2002. Shirley was employed over the years at the tobacco warehouse in Readstown, Freeman Shoe Company, Admiral Corporation, Parker Pen Company and retired from Moore Seafood. She was a member of First Lutheran Church. She was an avid doll collector, enjoyed making porcelain dolls, crocheting, sewing, cooking, doing Norwegian baking, reading, watching hummingbirds and traveling but above all she enjoyed being with her family, especially her grandchildren.
Survivors are five daughters, Ramona L. (John) Maske of Milton, twins, Denise M. (Tom) Barlass and Diane M. (Greg) Harrier both of Janesville, Julie A. (Nolan) Turnmire of Readstown, Michelle K. Danks of Janesville, 12 grandchildren, 13 great-grandchildren two brothers, Donald and Duane Chroninger, three sisters, Louise Whittingham, Lynn Morrow and Sheila Stone, numerous nieces , nephews and cousins. In addition to her husband and parents, Shirley was preceded in death by six brothers and sisters.
Visitation will be Monday, May 11, 2015 from 4 to 6 p.m. at First Lutheran Church, 612 N. Randall Avenue, Janesville followed by funeral services at the church at 6 p.m. Monday. Rev. James Melvin will officiate. Graveside services and burial will be at noon Tuesday, May 12th in the Readstown, WI Cemetery. The Knutson family is being assisted by Henke-Clarson Funeral Home, Janesville.