Steven W. Ackerman
August 29,1957 - January 20, 2013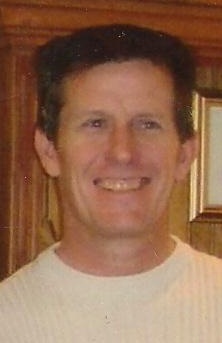 Steven W. Ackerman, 55, of Janesville fell into the loving arms of Jesus on January 20, 2013. He is finally at peace. He was born August 29, 1957 in Beloit, WI, the son of William and Janet (Lawrence) Ackerman. After attending Parker High School , he joined the Navy. He then worked at General Motors for a time and also at Star Auto Parts, his father's business, where he helped build Star's organizational system. Steve was a gifted carpenter and was a jack of all trades, he could do anything that he put his mind to. For a time, he resided in Colorado and Arizona before returning to Janesville. He married Dana Robinson and they had two children, Nicholas and Aubry. Stevie (as his family called him) loved adventure, motorcycles, parasailing and biplanes. He was a 3rd degree black belt in karate winning several competitions. He also built a karate studio and where he gave karate lessons. He attended many different churches but found his home church at Roxbury Church of Christ.
Steve is survived by his two children, Nick and Aubry Ackerman, his loving mother, Janet Ackerman, brothers, Lyle (Karen) Ackerman, Gary (Sherri) Ackerman, Robert (Deb) Ackerman, a sister, Linda (John) Kastor, many nieces and nephews as well as his little dog Chewy who was with him until the end. His father preceded him in death.
Visitation will be from 3:30 p.m. to 7 p.m. Wednesday, January 23, 2013 at Henke-Clarson Funeral Home, 1010 N. Wright Rd., Janesville. A memorial service officiated by Pastor Jon Grice will follow at 7 p.m. Wednesday at Henke-Clarson Funeral Home.