Sylvia Helen(Semke) Menz
May 24, 1921 - October 22, 2017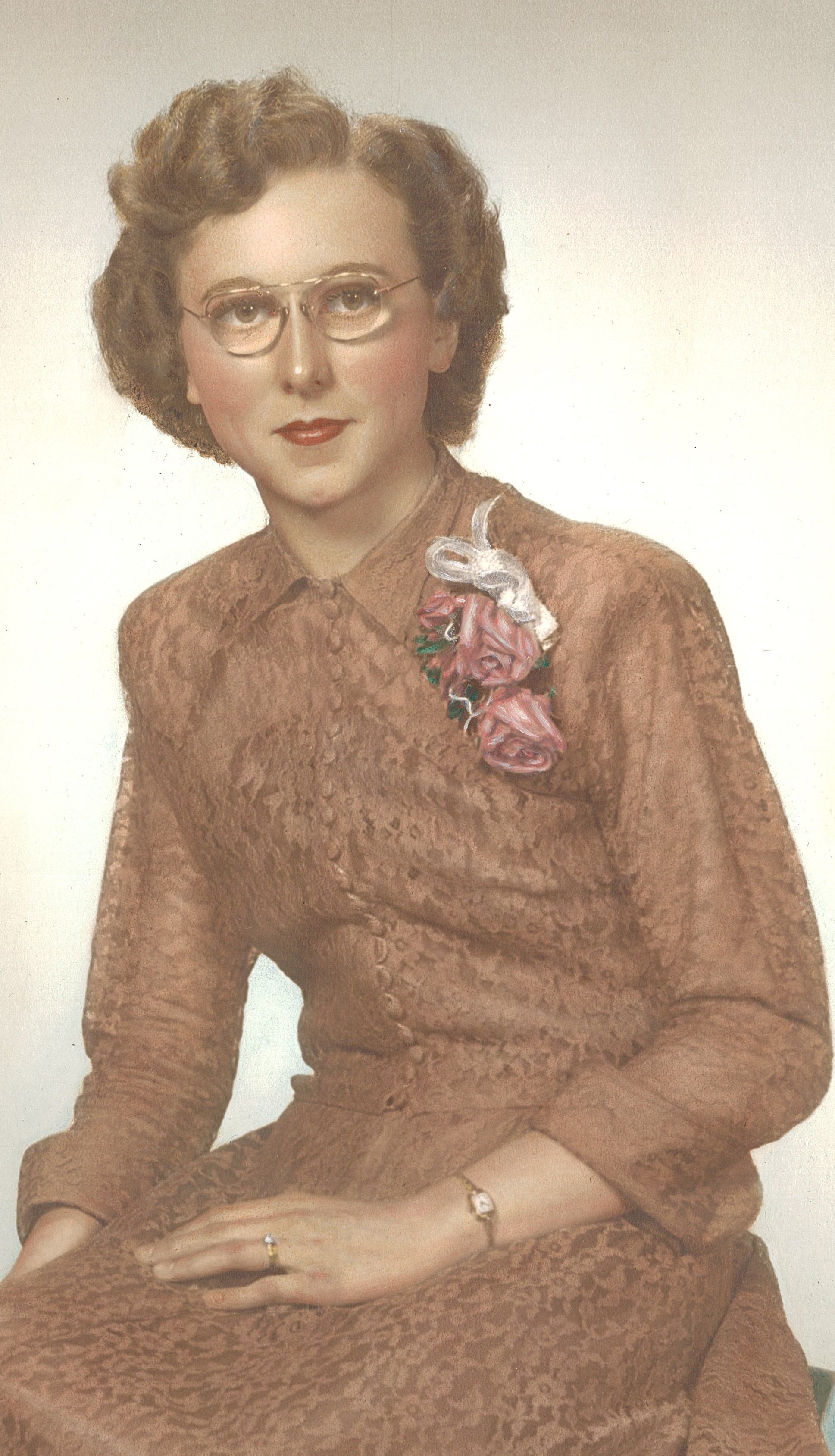 Sylvia Helen (Semke) Menz, age 96, of Janesville passed away on October 22, 2017 at Huntington Place. Sylvia was born in La Crosse, WI on May 24, 1921, the daughter of Fred W. and Rosella (Timm) Semke. She married the love of her life, Arthur M. Menz on August 26, 1950 at the home of her parents on Wilson Avenue in Janesville. She was employed by the Parker Pen Company for just shy of 40 years. Sylvia was an excellent cook, loved to dance and play cards. She was devoted to the care of her parents, Rosella and Fred Semke. Sylvia was a member of St. Mark Lutheran Church.
Survivors include her husband Arthur Menz, her nieces and nephews, Lisa Martin, Bill Martin, Timm Martin and Laura Schramka. In addition to her parents, she was preceded in death by her two sisters, Dorie Buchholz and Hazel Martin.
A memorial service will be held at 3 p.m. Monday, November 20, 2017 at Henke-Clarson Funeral Home, 1010 N. Wright Rd., Janesville. Rev. Brad Urlaub will officiate. The family will meet friends Monday from 2 to 3 p.m. at Henke-Clarson Funeral Home.