Terry T. Michael
April 28, 1953 - July 23, 2013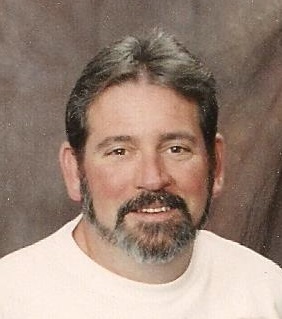 Terry T. Michael, 60, of Janesville died July 23, 2013 at U.W. Hospital in Madison surrounded by his family following a long hard battle with heart disease. He was born April 28, 1953 in Ladysmith, WI to Marvin and Gloria Michael. They moved to Janesville when Terry was 10 years old. He graduated from Parker High School in 1971. He married the love of his life and his best friend, Vicki Carhart on April 8, 1979. Terry had a passion for music with his talent being playing the drums. He loved long rides with Vicki on his Fat Boy (Buster), fishing with his fishing buddy, Joe and afternoon naps with his granddog, Trinny. Terry was a devoted family man, he cherished the special times spent with his children, his grandchildren and extended family as well as his many friends. He was employed at Gilman Engineering for 17 years before retiring due to disability.
Terry is survived by his wife, Vicki, their 3 children: Crystal (Chadd) of Janesville, Aimee (Jason) of California, Charles (Trista) of Janesville; 10 grandchildren, Connor, Hunter, Dylan, Kaitlyn, Kailey, Tyler, Savannah, Cheyenne, Jealynn, Jayden, his mother, Gloria Michael of Janesville, and his 2 granddogs, Zues and Trinnity. He was preceded in death by his father, Marvin, his sister, Lynn and a grandson, William.
A memorial service will be at 2 p.m. Monday, July 29, 2013 at Henke-Clarson Funeral Home, 1010 N. Wright Rd., Janesville with visitation for one hour prior to the services. Pastor Steve Krug will officiate. Memorials to the family would be appreciated.