Theodore P. (Ted) Bidwell
February 4, 1927 - April 11, 2014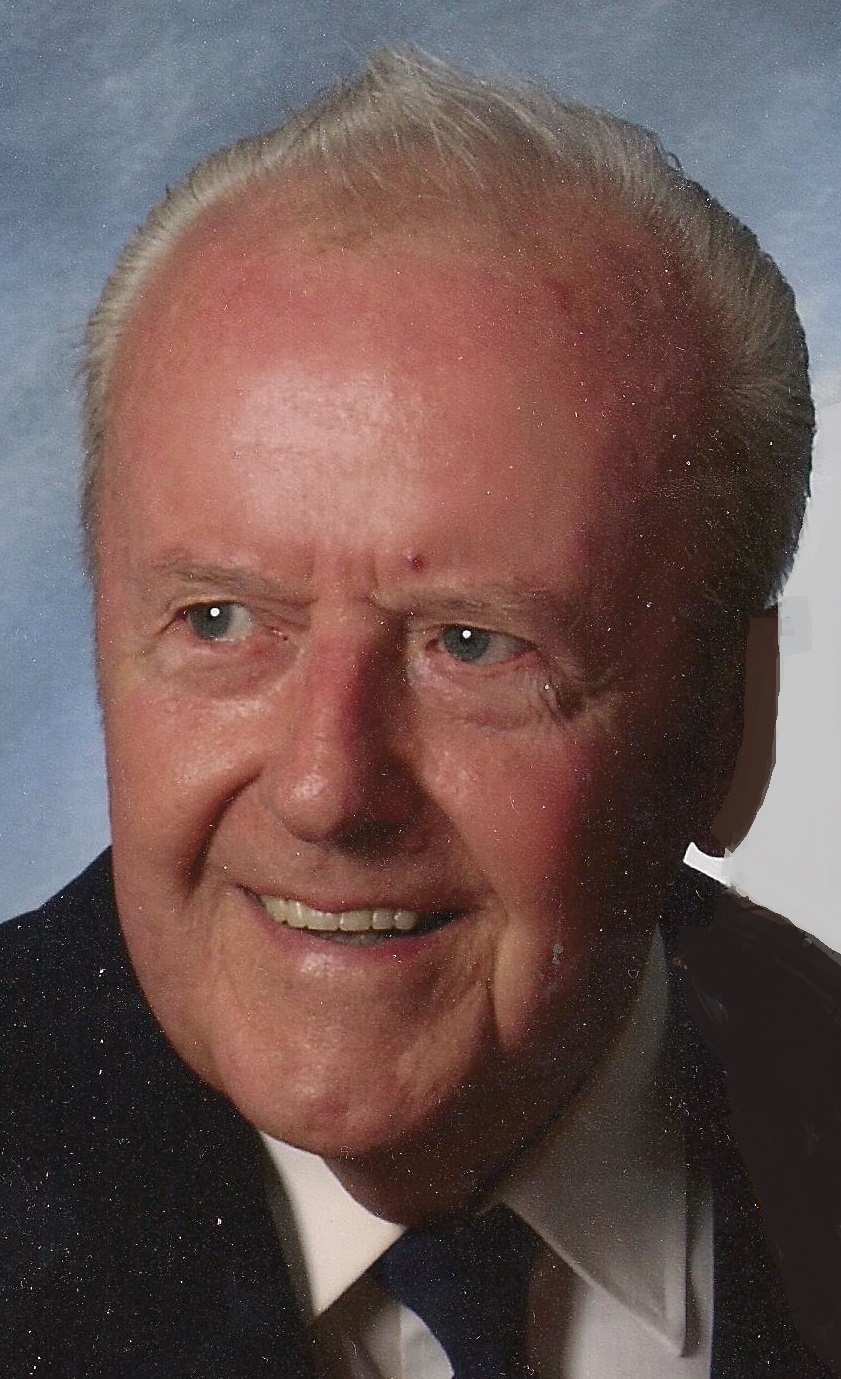 Theodore P. (Ted) Bidwell, 87, of Janesville, died Friday, April 11, 2014, at St. Mary's Hospital, Janesville. He was born on February 4, 1927, in Janesville, son of Walter F. and Ella B. (Murwin) Bidwell. Ted graduated from Janesville High School with honors June 1, 1945, at 10:00 p.m. and was sworn into military service at 4:00 a.m. the next day; and was immediately sent to Camp Joseph T. Robinson in Arkansas for infantry training. At the end of his training the atom bomb was dropped on Japan and the war ended September 3, 1945, whereupon Ted was sent to Korea and joined the 7th Infantry Division, 32nd Regiment, 1st Battalion, Co. D. on the 38th parallel opposite the Russians, where he was immediately made a Tech Sgt. and platoon leader because of the very heavy casualties sustained by the division on Okinawa.
Upon his discharge he enrolled at the UW-Madison in early January, 1947, and attained honors by being inducted into Delta Epsilon (1/2 of 1% of UW men) and graduated with a BBA from the School of Commerce in the spring of 1950. He continued in the School of Law until graduation in May, 1952.
He then practiced law in Janesville until the summer of 2006, serving as a general practitioner for 54 years; during such time he also served as City Attorney for thirteen years, attorney for the Board of Education for twenty-seven years, and as Family Court Commissioner.
He married Faye Marie Schmidlkofer on August 1, 1953, at the First Congregational Church, Janesville, and the marriage was blessed with two daughters, Jane and Ann. Ted enjoyed his Church and professional activities, gardening, nature, and especially camping with his family in all the National Parks West of the Mississippi. Later Ted and his wife traveled abroad extensively to Europe, and cruised in Europe, Hawaii, and the Caribbean. He was particularly happy to establish two Bidwell scholarship funds: one for Janesville High Schools' graduates, and another for graduating members of his Church.
He is survived by his loving wife, Faye Marie Bidwell; children Jane Ellen Bidwell (Marcia Engebretson) of Hayward, WI, and Ann Marie (Jim) Hyzer of Janesville; two grandchildren, Wyatt and Lucia Hyzer of Janesville; a brother Walter Bidwell, Janesville; a sister-in-law, Karen Wolter, Green Bay, WI; and several nieces and nephews.
The family wishes to thank the staff and volunteers at St. Mary's Hospital, Janesville, Agrace HospiceCare, and all the wonderful people who gave Ted such tender, loving care in his final hours. In lieu of flowers, donations may be made to First Congregational UCC, or Agrace HospiceCare.
A Memorial service will be held at 11:00 a.m. on Tuesday, April 22 at First Congregational UCC, 54 S. Jackson St., Janesville, Brenda Barnes Jameison officiating, with a luncheon to follow. Visitation will be at the Church from 10:15 a.m. until the time of service. Henke-Clarson Funeral Home is assisting the family.