Thomas Alan Benton
April 23, 1952 - February 10, 2018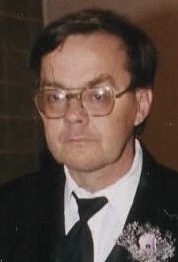 On Saturday, February 10th, 2018, Thomas "Tom" Alan Benton, 65, of Janesville, WI returned to his heavenly home after a short battle with pancreatic and liver cancer.
Born in Racine, WI on April 23rd, 1952, to Raymond and Betty (Jung) Benton, Tom was the oldest of four children. At the age of 12, his family moved to Janesville, WI, where he graduated from Craig High School in 1970. He graduated with honors from UW-Whitewater in 1974 with a degree in education. He married the love of his life, Susan "Sue" Whaples, on December 2, 1978. While he worked 31 years at Gilman Engineering, he also held jobs as a substitute history teacher and a part-time position delivery driver at Jim's Pizzeria.
Tom loved his family and his hobbies. He loved to collect coins, baseball cards, and Hallmark ornaments. He was an avid Milwaukee Brewer and Green Bay Packer fan, as well as an expert in sports history; anyone could call Tom with a sports history question and would get an answer faster than Google. But he just as quickly helped his friends and family when asked, especially Sue. He was a firm believer in "If Sue isn't happy, I'm not happy".
Tom is survived by his loving wife of 40 years, Susan, and their four children: April (Ken) Streeter of Beloit, WI, Michelle (Glen) Hinckley of Lindenhurst, NY, Holly (Pat) Wickersham of Janesville, WI, and Matthew (Sarah) Benton of Beloit, WI. Tom will also be fondly remembered by his 11 grandchildren: Alexis, Zachary, Everett, Scarlett, Caleb, Mackenzie, Samantha, Liam, Barron, Gracelynn, and Haislee. Three siblings also survive him: Karen (Gene) Fuhrmann of Janesville, WI, John (Jody) Benton of Machesney Park, IL, and Barb (Adam) Berman of Milwaukee, WI. Tom is also survived by his mother-in-law, Phyllis Whaples. Tom will also be forever remembered by his numerous nieces, nephews and extended family and dear friends. Tom was preceded in death by his parents Raymond and Betty Benton, father-in-law Harold Whaples, nephew Josh Benton, and multiple aunts and uncles.
The family wishes to thank the staff at UW-Madison hospital for the years of care they provided Tom. A special thank you to the staff on the TLC unit who cared for Tom during his last days. All of you are true angels! The family is asking that in lieu of flowers, memorials may be made to the American Diabetes Association, any children's foundation, or the American Cancer Society. A visitation will be held on Friday, February 16th, 2018 from 4-7pm at Henke-Clarson Funeral Home, 1010 N Wright Rd, Janesville.