Thomas Craig Mowry
December 30, 1937 - September 28, 2016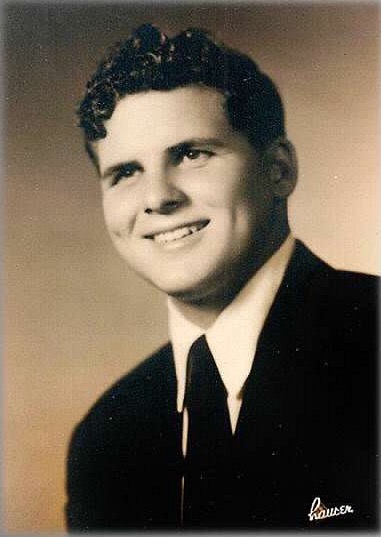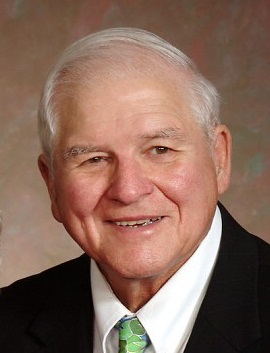 Thomas Craig Mowry, 78, a lifelong Janesville resident, passed peacefully into the presence of the Lord on Wednesday, September 28, 2016, at Mercy Hospital, surrounded by his loving family. He was born December 30, 1937, to Thomas and Hazel (Hunsaker) Mowry. He graduated from Janesville High School. On February 5, 1955, he married Juanita Wanninger.
Tom retired from General Motors in 1996, after 40 years of service. Tom worshipped the Lord with fellow Christians at the Black Earth Gospel Hall. He had a passion for sharing God's love with others and he and his wife held children's meetings in their home for more than 20 years. He will be remembered for his love of God, family, home projects, and fishing. Tom would have liked you to ask yourself: what assurance do I have of being in Heaven for Eternity? Have I accepted the forgiveness that God offers me, which was paid for by the death of Christ?
Visitation will be held Friday evening, September 30, at Henke-Clarson Funeral Home, 1010 N. Wright Road, Janesville, from 4-7 p.m. Funeral services will be held on Saturday, October 1, at 10 a.m. following visitation from 9 a.m. until the time of the funeral at Bethel Baptist Church, 3300 Mt. Zion Avenue, Janesville. Interment will be held at Milton Lawns Memorial Park, Janesville. The funeral will be officiated by Tom's close friends Jerry Jennings and Mike Wenger.
Tom is survived by his loving wife Juanita; brother Nelson (Bonnie) Mowry; sister-in-law Connie (Mike) Glowacki; children Ron (Connie) Mowry, Jim (Paula) Mowry, Linda (Bob) Hardie, Brenda (Doug) Treat, Leah (Steve) Abbott, Rachel (JT) Sterk, Lydia (Whit) Harman all of Janesville. Grandchildren Dave (Sarah) Mowry, Dan (Jamie) Mowry, Joe Mowry, Jenni (Jeff) Brady, Elizabeth Mowry, Tim Hardie, Emily Hardie, Micah MacDonald, Joel MacDonald, Benjamin Abbott, Grace Abbott, Ti Sterk, Gus Sterk, Elijah Harman, and Esther Harman; step-grandchildren Brenda Ewing, Peter Soots, and Brad (Jessica) Soots. There are also 10 great grandchildren as well as nieces and nephews. Tom was very proud of his family and enjoyed showing their photos to everyone. Tom was preceded in death by his parents, sister Norma (Merrick) Selgren, and sister-in-law Betty (Ralph) Kurth.
The family would like to thank Dr. Sitorius, Dr. Snider, Brenna in ICU, and all the other wonderful caretakers at Mercy.