Thomas G. Mair
November 18, 1927 - April 16, 2014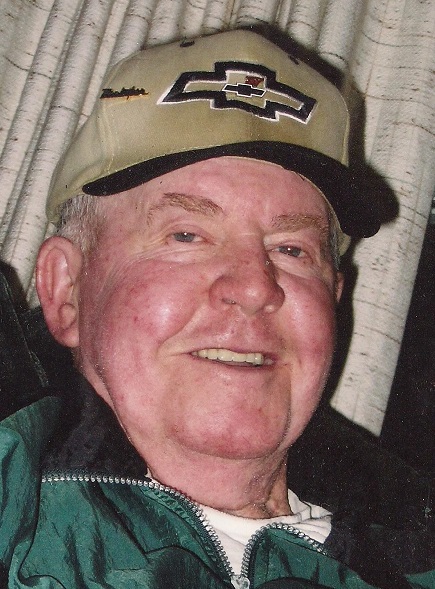 Thomas G. Mair, 86, of Janesville, WI passed away at Mercy Hospital & Trauma Center on Wednesday, April 16, 2014. Thomas was born on November 18,1927 in Janesville, the son of John and Ella (Murray) Mair. He grew up on a farm in the Avalon area where he attended school. Thomas entered the U. S. Army on May 7, 1952 and served as a corporal in the Korean War. He received the Korean Service Medal with two Bronze Service Stars, Merit Unit Commendation, National Defense Service Medal and United Nations Service Medal for his service. He was honorably discharged on February 8, 1954. Thomas was employed by General Motors from February 24, 1954 remaining a loyal employee there for over 30 years until retiring on March 31, 1984. He married Rose Wellnitz on November 6, 1954. He was a member of St. Mary's Catholic Church, Kienow-Hilt V.F.W. Post # 1621 and U.A. W. Local # 95. Thomas loved farming, his family, football especially the Packers and auto racing, especially Jeff Gordon.
THE MAIR FAMILY WISHES TO THANK MERCY HOSPITAL DOCTORS AND NURSES FOR THE WONDERFUL CARE THOMAS RECEIVED.
He is survived by his wife of 60 years, Rose, three children, Brad (Linda) Mair of Janesville, Roger (Wendy) Mair of Sussex, WI, Tom (Barb) Mair of Janesville, grandchildren, Kyle (Jessica), Greg (Holly), Jason (Lisa), Derrick, Melissa, Nick and Hannah as well as nieces, nephews and cousins. He was preceded in death by his parents, John and Ella Mair, his brothers, Robert, Ronald, Jack and his sister, Margaret (Alf) Mair.
A Mass of Christian Burial will be at 10:30 a.m. Wednesday, April 23, 2014 at St. Mary's Catholic Church with Father Stephen J. Umhoefer officiating. Burial with military graveside rites by Kienow-Hilt V.F.W. Post # 1621 will be in Mt. Olivet Cemetery. Visitation will be from 4 to 6 p.m. Tuesday, April 22nd at Henke-Clarson Funeral Home, 1010 N. Wright Rd., Janesville with the Rosary to be recited at 6 p.m. Tuesday.
In lieu of other expressions of sympathy, memorials to Rock County Homeless Teenagers Project 16:49, 1735 South Washington Street, Janesville, WI 53546 or @ project1649.org would be appreciated.