Thomas M. Hawley
August 2, 1931 - April 18, 2017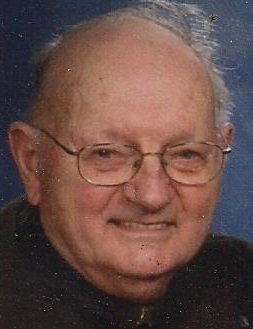 Thomas Milton Hawley, age 85, of Janesville, WI passed away on Tuesday of a heart attack and is now with his beloved Lord Jesus.
Tom was born to Homer and Mildred (Thomas) Hawley in Woodstock, Illinois on August 2, 1931 and was a graduate of North Boone High School. In 1961 he was united in marriage to Charlotte Reinke and resided in Janesville. They were roller skate dancers and competed at the National Roller Skating Association championship in Washington DC. Later they studied ballroom dance and performed in the area. When his sons were young he was active in cub scouts and boy scouts.
In the 1960s he worked at Sta-Rite Industries helping to manufacture milking equipment. In the 1970s and 1980s, he worked at JP Cullen where he was the yard manager, a metal fabricator and certified welder. In the 1980s until his retirement in the 2000s, he operated his own painting and wallpapering business, The Gentleman Painter.
He was a member of Good Shepherd Lutheran Church where he served on council and was an usher. He loved traveling, NASCAR, automobiles, and his little dog Ella. The singular tradition of his year was attending the Chicago Auto Show with his sons and grandson.
He is survived by his wife of 55 years, Charlotte, his sons Gregory (Becky) and Andrew (Amy), his grandson Ian, sisters Phyllis Morris (Clinton, WI), and Cindy Ray (Marietta, OH). He was preceded in death by his parents, sister Janice and son Matthew.
Visitation will be on Sunday, April 23, 2017 from 2 p.m. until 4 p.m. at Henke-Clarson Funeral Home and on Monday, April 24th from 10 a.m. until 11 a.m. at Good Shepherd Lutheran Church. The funeral service will take place at Good Shepherd at 11 a.m. on Monday, April 24th. In lieu of flowers, a memorial fund has been established at Good Shepherd Lutheran Church.
We will miss you, dear Tom.