Todd Stevenson
June 21, 1966 - May 10, 2014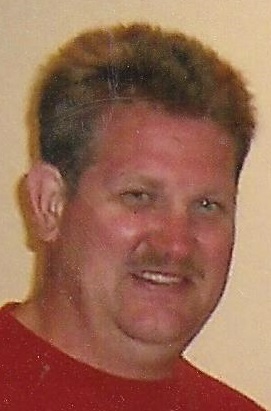 Todd Stevenson, 47, of Gladstone, MO, a former Janesville resident died Saturday, May 10, 2014 of injuries suffered in a motorcycle accident in Jefferson County, KS. Todd was born on June 21,1966 in Britt, IA, the son of John and Darlene (Deyo) Stevenson. He graduated from Janesville Craig High School in 1984 and attended the Madison Media Institute for a year. He was employed in Janesville by Seneca Foods until going to work at the Janesville General Motors plant in 2000. When the Janesville facility closed he transferred to the Fairfax, KS General Motors plant where he had worked since 2009. Todd was a member of U.A.W. Local # 31 and a former member of Janesville Moose Lodge # 197. He enjoyed hunting, fishing, music, motorcycles, stock car racing and was a die hard Packer fan.
He is survived by his fiancee, Wendy Chambers of Gladstone, 3 children, Lucas of Beloit, Lynn of Milwaukee, Hunter of Janesville, 2 grandchildren, Damion and Madison, his mother, Darlene James of Janesville, his brother, Dale (Julie) Stevenson of Beloit, 2 half- brothers, John Stevenson of La Crosse, Robert Stevenson of Janesville, 3 step-brothers, Randy (Michelle) James of Woodburn IN, Terry (Patti) James and Daniel (Laura) James both of Janesville, his step-sister, Laurie Fredricks of Janesville, numerous other relatives and friends. He was preceded in death by his father, John Stevenson, his granddaughter, Serenity and his step-father, Rodney James.
Funeral services will be at 2 p.m. Sunday, May 18, 2014 at Henke-Clarson Funeral Home, 1010 N. Wright Rd., Janesville, with Pastor Bruce Gray officiating. Visitation will be from Noon to 2 p.m. Sunday at Henke-Clarson Funeral Home.