V. June Wetmore
May 12, 1924 - November 16, 2015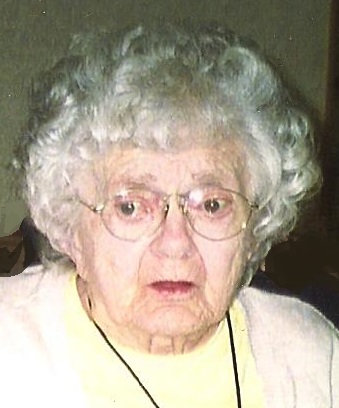 V. June Wetmore, 91, of Avalon, WI, died Monday, November 16, 2015 at Ridge Stone Assisted Living in Delavan. June was born at Mercy Hospital, Janesville on May 12, 1924, the daughter of John and Mabel Taylor Wetmore. She graduated from Clinton High School and attended Whitewater Teachers College (UW-Whitewater). June was employed for many years by Borg Corporation in Delavan. She was a life-long Bradford Township resident and was formerly active in 4-H.
Survivors include one brother, Russell (Cherry) Wetmore of Avalon, a sister-in-law, Jo Wetmore of Janesville, a brother-in-law, William Skelton of Avalon as well as numerous nieces, nephews and cousins. In addition to her parents, June was preceded in death by two brothers, Ralph and Ray Wetmore and one sister, Beth Skelton.
Services will be at 2 p.m. Monday, November 23, 2015 at Henke-Clarson Funeral Home, Janesville. Rev. Chuck Cervenka will officiate. Private burial will be in the Emerald Grove Cemetery. Visitation will be from 1 to 2 p.m. Monday at Henke-Clarson Funeral Home.