Velda W. "Grandma" Teich
August 17, 1918 - October 4, 2013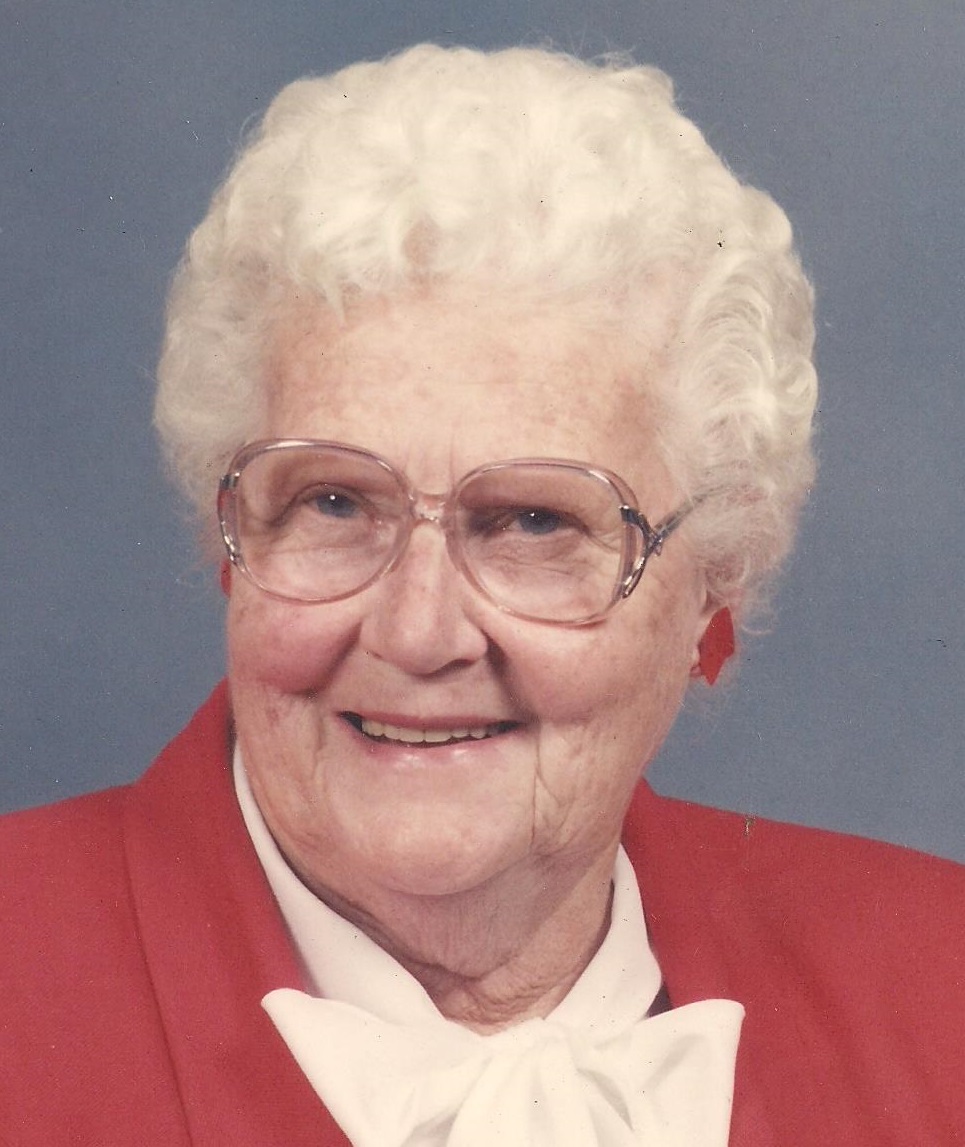 Velda W. "Grandma" Teich, 95, of Janesville passed away peacefully at her home surrounded by the love of her family on Friday, October 4, 2013. Velda was born in Willow Township, Richland County, WI on August 17, 1918, the daughter of Jay and Emma (Hammermeister) Wentz. She grew up in the Richland Center area where she attended schools. After high school, Velda attended Mercy Hospital School of Nursing, Janesville where she graduated as a registered nurse. She married Elmer Teich in August of 1941. Velda was employed by Mercy Hospital for a time but the majority of her nursing career was as a private duty nurse. She later was employed by Happy House, Head Start and the Janesville Community Day Care Center. Velda was an active member of First Congregational Church and served for many years as a volunteer at the Wilson Breakfast Club. Velda and Elmer served as foster parents for 15 years. Velda was known as "Grandma Teich" to many. Her warmth, wit and sense of humor will be missed by all who knew her. Velda's door was always open to share laughter as well as tears with anyone who needed a kind person to visit with.
Surviving are three daughters, Linda (Tom) Carlson, Nancy (Rusty) Restivo, Judy Alt all of Janesville, one son, Steve (John) Dowell of Mesa, AZ, eight grandchildren, Laura, Allison, Julie, Kimberly, Heather, Jenni, Krista, Meghan, 12 great-grandchildren, Emma, Ben, Olivia, Sara, Ethan, Christopher, Alyssa, Alex, Kaleb, Tra, Logan and Lucas, other relatives and friends. In addition to her parents, Velda was preceded in death by her husband, Elmer who died in December of 1978, her brother, Virgil Wentz, and a great-granddaughter, Chloe,
"A special thank you to the entire Agrace HospiceCare Team, especially, Ellie, Dawn, Sunny and Amy and also to all of the friends and relatives who helped care for Velda allowing her to spend her final days at home."
A visitation will be held from 5 to 7 p.m. Tuesday, October 8, 2013 at Henke-Clarson Funeral Home, 1010 N. Wright Rd., Janesville. A memorial service will be at 11 a.m. Wednesday, October 9th at First Congregational Church with Rev. Wesley Bixby officiating. Private interment will be in Milton Lawns Memorial Park.