Vera Dmytras
September 10, 1925 - May 11, 2018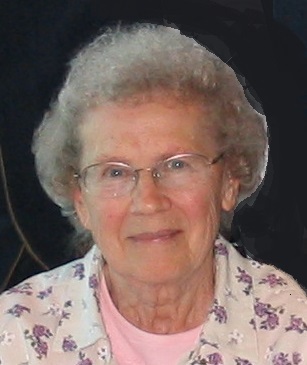 Vera Dmytras, age 92, of Janesville passed away Friday, May 11, 2018 at Mercyhealth Hospital & Trauma Center. She was born in Pinsk, Belarus on September 10, 1925, the daughter of Alexander and Mary (Baback) Kozak. She immigrated to Canada with her family at age 2 grew up and attended school in Oshawa, Ontario, Canada. She married Jerry Dmytras on April 6, 1957 and moved to Chicago, IL where they resided until 1969 when they moved to Janesville where Mr. Dmytras was employed by the Janesville Post Office. Vera was a homemaker and mother to their two children, Patricia and Gregory. Vera was a member of New Life Assembly of God where she was a long-time pianist and Sunday School Teacher.
Vera Dmytras is survived by her children, Patricia Dmytras of Janesville and Gregory Dmytras of Merton, WI, her brothers, John (Doris) Kozak, James (Sharon) Kozak, her sisters, Ruth Preston and Sandra Davison all of Canada. She was preceded in death by her husband, Jerry Dmytras on February 9, 2004. Her parents, brothers, Fred and Cecil Kozak, sister, Anna Kozak, sister-in-law, Maureen Kozak and brother-in-law, Arthur Preston also preceded her in death.
Visitation will be from 10 a.m. until 11 a.m. Wednesday, May 16, 2018 at New Life Assembly of God with the funeral service to follow at 11 a.m. Wednesday at the Church. Rev. Michael Jackson will officiate. Burial will be in Milton Lawns Memorial Park. The family is being assisted by Henke-Clarson Funeral Home.