Vera M. Gillett
September 23, 1912 - November 12, 2018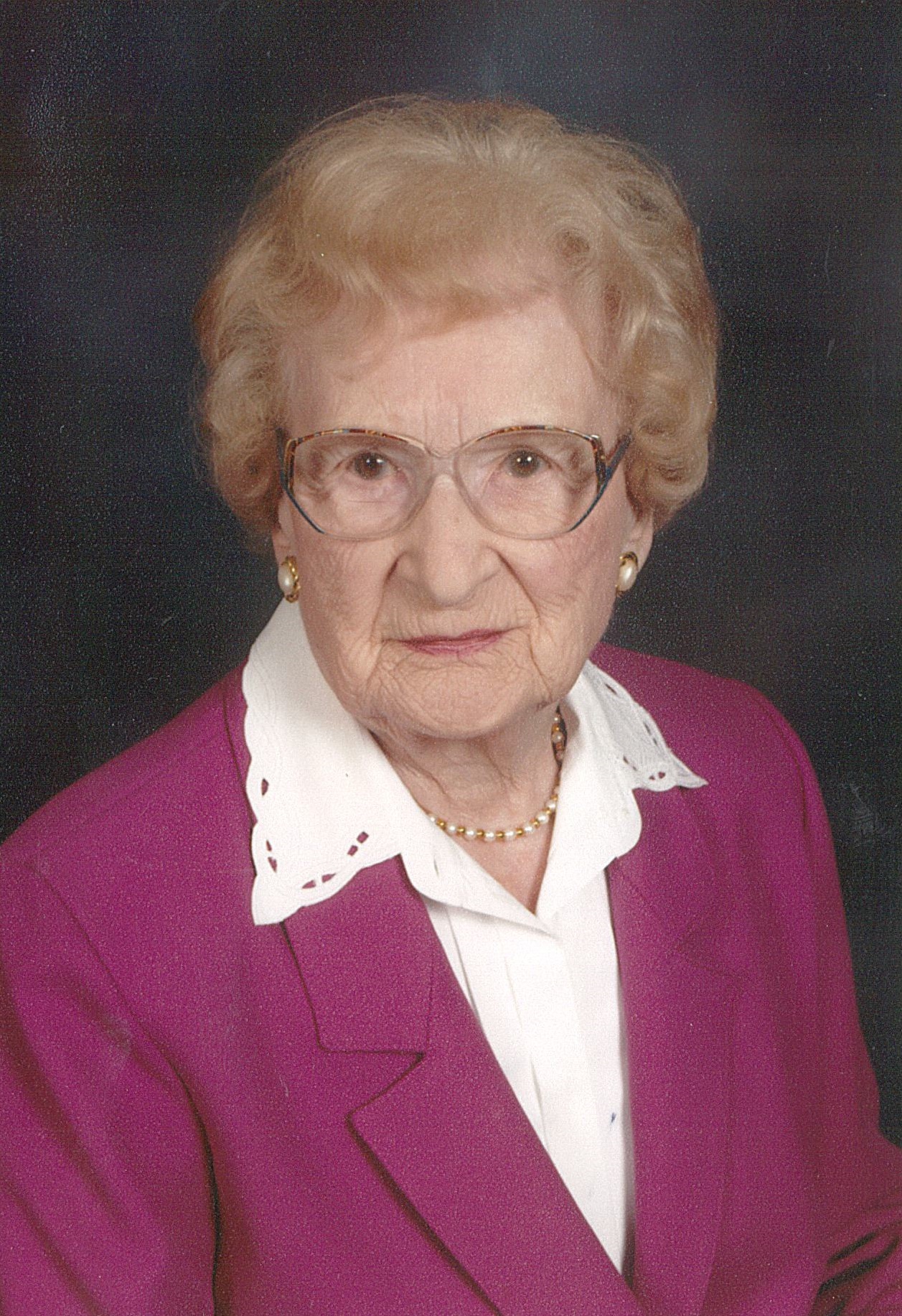 JANESVILLE – Vera M. Gillett, age 106, a long-time Janesville resident died Monday, November 12, 2018 at Waunakee Manor, Waunakee, WI.
Born Sept. 23, 1912 in the Town of Lima, Wis., she was the daughter of Henry and Caroline (Schoellkopf) Ludtke.
She was a graduate of Whitewater College High School and attended Janesville Business College. She was employed at the former Bosshard's Gift and Book Store in Whitewater, and Hagen's House of Fashions in Janesville.
She married Alfred L. Gillett at The Little Brown Church in the Vale at Nashua, Iowa on July 21, 1959 and they spent their married life in Janesville.
Vera was a long-time member of First Lutheran Church, Senior Citizens, Grace Circle, and Kayra Group until leaving Janesville in 2009.
Vera was preceded in death by her parents, husband, Al in 1990, brother Vern Ludtke in 2012, his wife Aletha in 2013, and nephew Dean Pecor (Pat).
She is survived by one sister Jeanette (Alden-deceased) Krumheuer, Madison, WI. Three nieces, Claudia Klapatch, Windsor, WI., Wendy (George-deceased) Danchuk, Mazomanie, WI, Paula McCarthy (Robert), Grafton, MA. and four grand nieces and nephews.
Vera enjoyed her home and yard in Janesville with many beautiful flowers and pet squirrels she fed peanuts.
Funeral services will be at 12 Noon Thursday, November 15, 2018 at First Lutheran Church, 612 N. Randall Avenue, Janesville. Rev. Mae Jean Zelle will officiate. Visitation will be Thursday from 11 a.m. until Noon at the church. Private interment will follow in Oak Hill Cemetery.
Memorials may be directed to First Lutheran Church of Janesville.
Henke-Clarson Funeral Home, 1010 N. Wright Rd. Janesville, WI (608)741-1713 is assisting the family.