Verarose Kaye
January 9, 1929 - August 2, 2016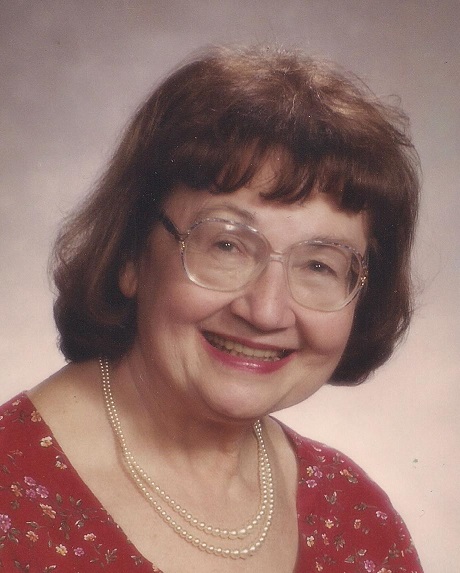 Verarose Kaye
January 9, 1929 – August 2, 2016
Milton, WI – Verarose Kaye passed away peacefully on Tuesday, August 2, 2016. She was born in Cicero, IL and later moved to Stickney, IL to raise her family. For the last 20 years she was a resident of Milton, WI.
Verarose was a devoted and loving wife, sister, mother, grandmother and great-grandmother. She was known as Bubby to her grandchildren as well as their friends.
She and her beloved husband, George (who she called Bunny), were married for 46 years before his passing in 1993. Verarose was also predeceased by her parents, Otto and Bessie Mirosovsky; sister, Lynn Woodward; niece, Carol Burke and nephew, Tom Botthof. Verarose is survived by her children: Kathleen (Craig) Maddox of Acworth, GA, George (Kathy) Kaye of Carlsbad, CA, and Janice (Mike) Peterson of Janesville, WI; grandchildren Eric, Kathryn, Matt, Neil, Kevin and Michelle and great-grandson Connor George.
Verarose had a long and fulfilling career at Continental Bank in Chicago, but was happiest being with family. She loved to write, talk politics, volunteer, read, bake, garden and socialize with friends. Verarose was a member of Hope Lutheran Church in Milton and belonged to several church groups.
All who knew Verarose are invited to celebrate her life on Monday, August 15 from 3:00 p.m. – 5:00 p.m. at Rotary Botanical Gardens, 1455 Palmer Drive, Janesville, WI. At 4:00 p.m. we will share readings and personal stories. The family respectfully asks that in lieu of flowers, memorial contributions be made to the Humane Society of Southern Wisconsin at www.petsgohome.org or Rotary Botanical Gardens at www.rotarybotanicalgardens.org.
Verarose and George were beautiful ballroom dancers. Before leaving this world, Verarose asked that we know that she and her Bunny are now dancing among the stars.