Vernon C. Solberg
October 24, 1937 - January 1, 2011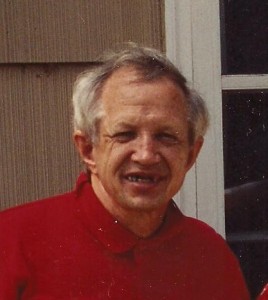 Vernon C. Solberg, 73, of Janesville, WI passed away on Saturday, January 1, 2011 at Mercy Hospital in the presence of his loving wife, Linda. Vernon was born on October 24, 1937 in Dickinson, ND, the son of Carl Joseph and Milla (Falkenhagen) Solberg. He grew up in North Dakota. Vernon graduated from Wartburg Theological Seminary in Dubuque, IA in 1971 and served churches in Crary and Doyan ND and later was a chaplain in nursing homes in North Dakota prior to moving to Janesville in the 1980's. After moving to Janesville he was employed in several jobs and prior to retiring, he worked for Pick'n Save for 10 years where he was known by many people as Mr. Pick'nSave. Vernon was a member of Rock Assembly of God.
Surviving are his wife, Linda (Burchard) Johnston whom he married on March 12, 1993. He is also survived by 4 step-children, Virginia Ryder, Paul (Joanna) Ryder, Tim Ryder, Jeff Ryder, 4 step-grandchildren, 3 sisters, Jane Hagen, Lovella (Jerry) Biby, Darlene (Russ) Mitchell, 3 brothers, Dick (Boni) Solberg, Gene (Gerri) Solberg, Clifford (Mary) Solberg, a sister-in-law, Norvella Solberg, numerous nieces and nephews, many foster children, including Robert Shaw and a special friend, Joyce Church whom he enjoyed singing with along with her brother, Gordon who now passed away. In addition to his parents, he is preceded in death by 2 brothers, Tom Solberg and Clinton Solberg.
A memorial service will be held at 2 p.m. Thursday, January 13, 2011 at Rock Assembly of God, 2232 Hermitage Lane, Janesville. Pastor Michael Dissmore will officiate. Interment will be in the Bellfield, ND Cemetery. Assisting the family is Henke-Clarson Funeral Home. wwwhenkeclarson.com.