Virginia Ann "Ginny" Stone
January 20, 1930 - December 9, 2013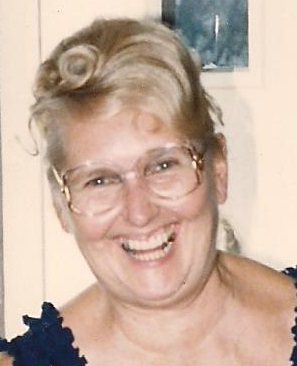 Virginia Ann "Ginny" Stone, 83, of Janesville, WI passed away Monday, December 9, 2013 at Agrace HospiceCare in Fitchburg, WI. She was born in Janesville on January 20, 1930, the daughter of Otto R. and Helen (Kilmer) Vobian. She was a graduate of Janesville High School. She married Mervin Stone on December 18, 1948 and they were married for 61 years until his death on November 30, 2010. Following graduation from high school, Ginny worked at Singer Sewing Machine Company, later for Vera's House of Bridal and from 1977 until retiring at Prairie Plant Farm. Ginny loved to fish, camp and hunt wild mushrooms with her family. She spent many hours caring for the family's vegetable garden and canning the produce for the winter. She raised daylilies, crossing them to get new varieties. Bloom time was always exciting. She was an excellent seamstress, knitted, did counted cross stitch and could do just about anything she set her mind to.
Surviving are two children, Suzanne Fryda and James Stone, her sister, Marian Fitzsimons, five grandchildren, James Bunderson, Adam Stone, Leah Sheffer, Craig Fryda and Carl Fryda, ten great-grandchildren, 1 great-great-grandson, nieces and nephews. She was preceded in death by her parents, husband, daughter, Gina Louise and her sister, Maxine Naatz.
A memorial service will be held at 3 p.m. Sunday, December 15, 2013 at Henke-Clarson Funeral Home, 1010 N. Wright Rd., Janesville with Rev. Lee Meissner officiating. Private interment will be in the Town of Rock Cemetery. Visitation will be from 2 to 3 p.m. Sunday at Henke-Clarson Funeral Home.