Virginia M. Hill
April 5, 1924 - November 12, 2012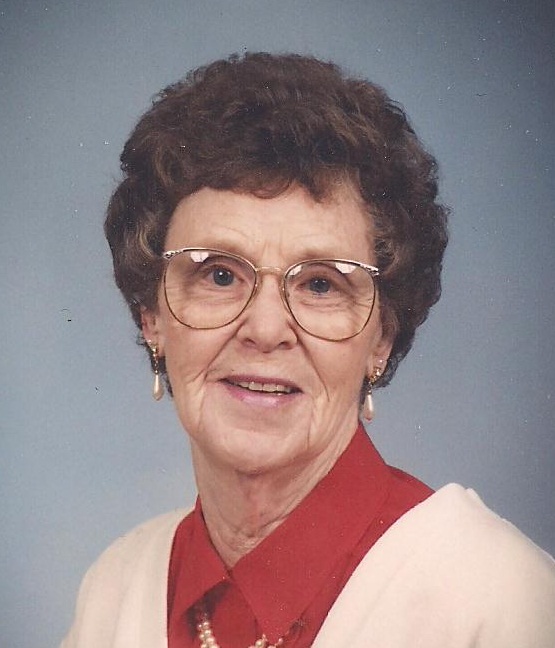 Virginia M. Hill, of Janesville passed away Monday, November 12, 2012 at the Sherman Home. Virginia was born on April 5, 1924 in Bicknell, IN, the daughter of Joseph and Louise (Ladlislas) Cartwright. She married Paul E. Hill on January 30, 1946. They moved to Janesville in 1954. Virginia was employed in the shipping department at Parker Pen Company for 28 years. She was a member of Rock Prairie United Presbyterian Church. Virginia enjoyed baking and cooking for her family. She was a very giving person who enjoyed her many friends, but above all, her family was most important to her.
Surviving are her daughter-in-law, Joyce Hill with whom she made her home for several years prior to moving to the Sherman Home, one son, Stephen Hill of Evansville, five grandchildren, Troy (Jo Ann) Hill of Janesville, Jodi (Eric) Reuterskiold of Milton, Jeff Hill of Janesville, John (Jill) Hill of Janesville, Stacy Hill Isbell of Evansville, three step-grandchildren, Laura Wittenbel, Shane Johnson, Britta Johnson, six great-grandchildren, Brianna, Caitlin, Riley, Libby, Dakota, Denver, several step-great-grandchildren, one sister, Aurelie Johnson of Orfordville, nieces and nephews. She was preceded in death by her husband, Paul Hill on May 12, 2007. She was also preceded in death by one son, Michael Paul Hill, a daughter-in-law, Connie Hill, two brothers, Louis Cartwright and Robert Cartwright and one sister, Sheila Winland.
Visitation will be from 10 to 11 a.m., Friday, November 16, 2012 at Henke-Clarson Funeral Home, 1010 N. Wright Rd., Janesville with funeral services to follow at 11a.m. , Friday at the funeral home. Rev. Jamie Swanson will officiate. Burial will follow in Oak Hill Cemetery. The family is being assisted by Henke-Clarson Funeral Home.